BCAF Launches its first Cultural Charitable Trust for Children's Art Education in Rural China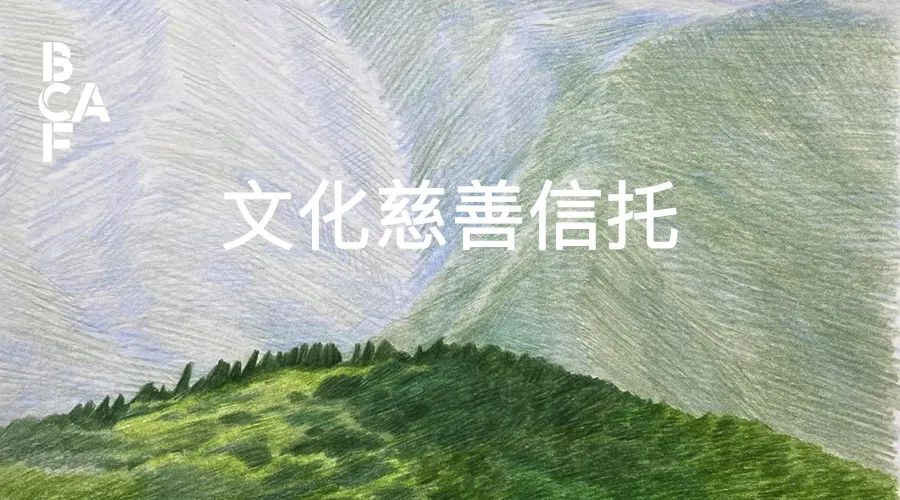 "Gravity" 2021; image/巍studio Weibo
On March 1st 2022, with Everbright Trust, Beijing Contemporary Art Foundation (BCAF), has set up "Guang Xin Shan · BCAF Rural Art Education Charitable Trust." This trust was established according to the "Charity Law of the People's Republic of China" and with approval from the Ministry of Civil Administration. As the trustee and funder, BCAF will provide sustainable and professional support to encourage diversity in children's art education in rural areas of China.
This trust enables BCAF's mission of "Sharing Art and Culture Freely with All" with the following benefits:
Open and transparent trust structures
Multiple ways for donation
Professional charity asset management
In the future, BCAF will broaden its collaboration with financial institutions to serve charity development better, such as, family offices, cultural public venture capital, special public funds, public auction, public fundraising, joint public welfare products, professional committee construction, and media collaboration.
BCAF invites collaborators from different fields to improve the future of charity fundraising in China.
Students and teachers from Great South Slope Primary School, Xiuwu County, Henan Province, 2021; image/Qi Cun
BCAF's Charity and Art Education Efforts at The Great South Slope Primary School in Xiuwu County, Henan Province
Since 2020, BCAF has worked at the Great South Slope Primary School to support the self-exploration, self-expression, and creativity of 58 students, in partnership with the Education and Sport Bureau of Xiuwu County, Zuo Jing Studio,Beijing Normal University School of Future Design,MUJI, ERDOS, Tencent Charity, TMall and other brands and organizations. This program believes that an arts education is not only about skills training but also about love and understanding of life.
Below is a list of programs that were carried out at the Art Education Program at Great South Slope Primary School since 2020:
Liu Qingyuan Studio's (The School of Transmedia, Guangzhou Academy of Fine Arts) 120-Day Seasonal Art Program
13-Day Art Summer Camp with Sui Jianguo Art Foundation and fellow artists.
Curation of "Film Festival for Kids at Great South Slope" with 8 short films made by local students instructed by film director Huang Ji
G-steps Studio's 2-Day Hip-hop Camp
Publishing "Meeting the Homeland through Painting", a picture book made by various artists and local students
Dozens of reporters have published articles on the Art Education Program at the Great South Slope Primary School, with a brief list below:
CGTN, LIFE LAB, Tecent Video, Fujian Radio and Television Network, Henan Economic News, NYT for kids China, Wallpaper, Art Express, Artron, China Philanthropy Times, ARTDBL, and China Development Brief.
After two years of curating art education programs at the Great South Slope, BCAF has conducted surveys in the local community to help redesign the future programs.
Seasonal Art Program—"build a house"; image/ Great South Slope Spring Art Class
Trust Fund Distribution in 2022:
School Space Renovation
In collaboration with Zuo Jing Studio and other partners, we will redesign the teaching building, playground, and art classrooms of the Great South Slope Primary School, creating a safer and more artful learning space for children.
Birds-eye view of the Great South Slope Primary School's playground; image/ Great South Slope Spring Art Class
Hip-hop Classes for Children
In collaboration with G-steps hip-hop studio, the fourth hip-hop dance workshop will be held at the Great South Slope Primary School to guide children in understanding themselves and the world through the rhythm of dance.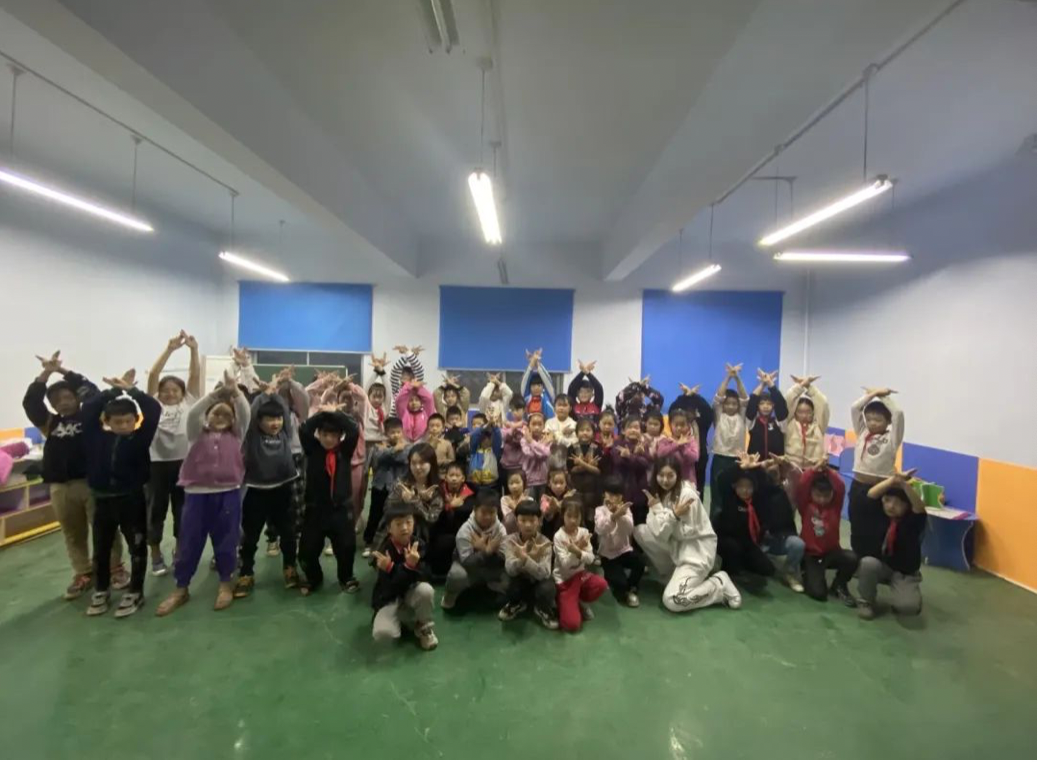 Hip-hop class; image/BCAF
Children's Art Book Making Program
Working together with artists from Shanghai Helin Art Promotion Institution, BCAF will carry out children's art book making programs at the Great South Slope Primary School to share the experience and skills of art book making with children.

Sample of art book based on rural China; image/ BCAF
Children's Summer Music Camp
During the summer holiday, musicians will be invited to the Great South Slope to hold a music camp, encouraging children to understand more about their surroundings through an exploration of sound and music.

Musician, Xiao He, and the children from Great South Slope at a local concert; image/Wang Yida
Children's Art Education Research Program
Teachers and students from the Great South Slope will be invited to Beijing, Shanghai, Xi 'an, and other locations to carry out art education research programs with more stabilized pandemic conditions.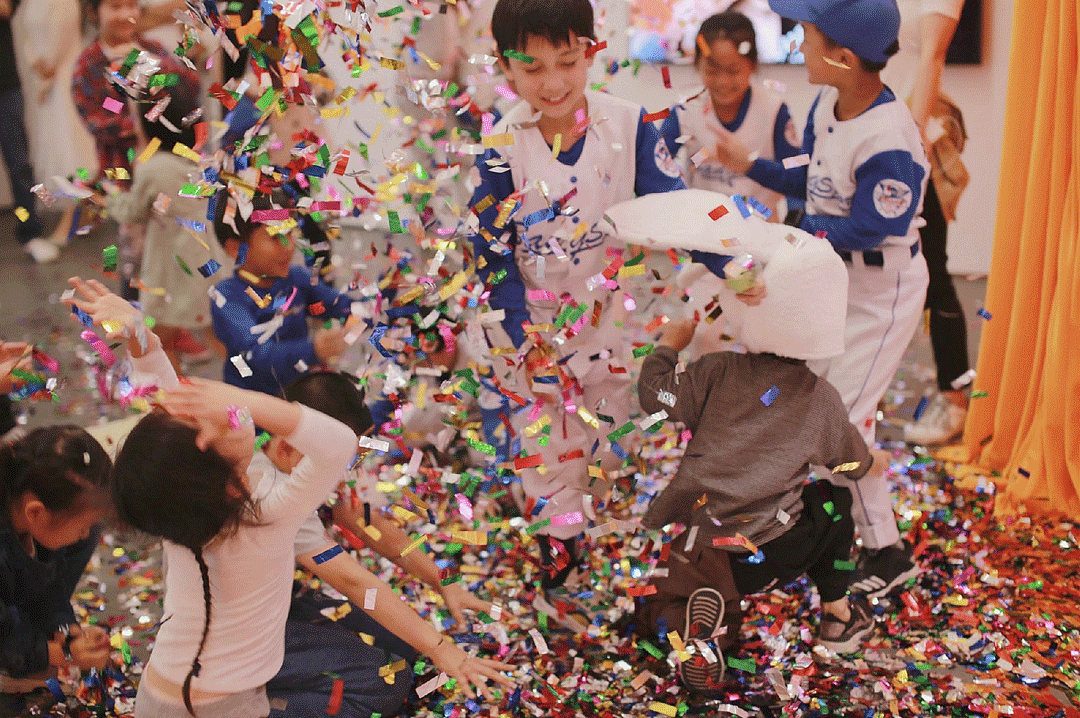 The sixth iSTART Children's Art Festival; image/ A4 Art Museum
Rural Art Education Alliance
BCAF will develop a local long-term art education residency program with professional art education partners.

Rural Art Education Teacher Training ProgramBCAF will recruit potential art teachers in rural areas, and support them with appropriate training resources.
BCAF sincerely invites you to join us in the 2022 Rural Art Education projects!
BCAF's Rural Art Education Charity Trust Fund uses financial methods to make social resources available, support the long-term growth of the rural art education projects, and make these developments accessible to a wider audience.
For business enquires, please contact:
FANG Lingxiao: fanglingxiao@bcaf.org.cn