China Charity Design Alliance | Children Hospital Improvement (2017)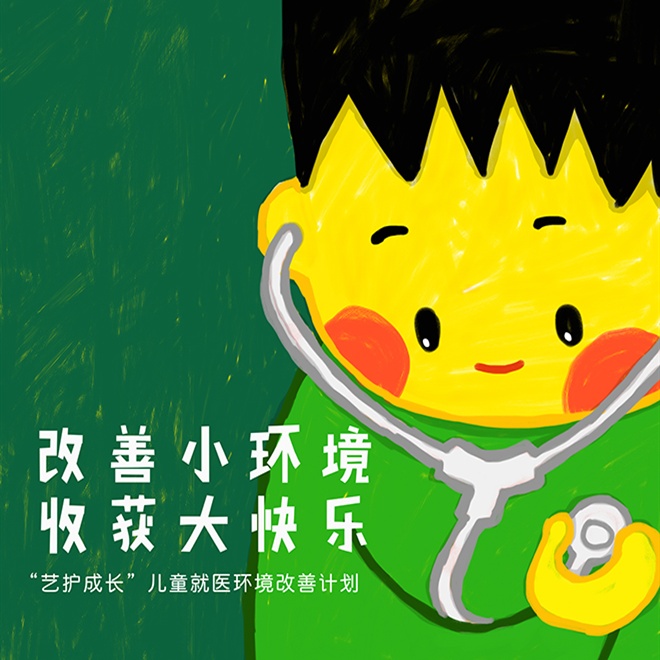 Poster designed by Zhang Zhiyang
With the aim of incorporating art and design into communities and achieving positive outcomes for the public, BCAF initiated CHEISI in 2016. The project invited medical practitioners, children's psychologists, scholars, artists, and designers to explore effective ways of designing more friendly environments for children's hospitals. In 2017, BCAF accomplished the CHEISI project at Peking Union Medical College Hospital.
After the transforming plan.
After one year of implementation, the project transformed the pediatric outpatient center's hall color tone, wall painting, ground signage, children's playing area, medical staff clothing, and outpatient furniture, comprehensively and psychologically exploring the most suitable environment for children, parents, and doctors.
Our collaborating partners include designers He Wanyu, Wang Kuan, Wang Tianmo, You Peng, Wang A, and organizations such as Leping Social Entrepreneur Foundation, Nippon Paint, the One Foundation, Tmall, Sunon Group Co., and Peking University Guanghua-Yintai Research Center for Philanthropy and Social Impact.