China Cultural and Arts Foundation Summit (2015)

Time:
Jan 31st, 2015
Location:
Lecture Hall, 7th Flour National Art Museum of China, #1 Wusi Dajie, East Dist, Beijing, China
Chinese cultural and arts foundations, after a thirty-year history of development, have past its chaotic initial stage and currently are walking on the right path experting a brighter future.
The conversation and discussion on the funding system of Chinese cultural and arts foundations are significant to its growth and development. The calling of these discussions arises on this very moment that we are facing an unprecedented poteneial period of time for these foundations to grow.
During this summit, using creative approach and perspectives, we plan to review the current status of art philanthropy and its prospect of development. At the meantime, we are seeking constructive advises on arts funding system of the following interests:
-The current status of cultural and arts foundations in China
-Study and discuss the realization of non-profit financial support for arts.
-How to take account of both short-term and long-term benefit and to follow governmental policies and the nature of art ontology at the same time.
-How to reinforce communication and interactions within the cultural and arts foundation alliance.
-How to promote further collaboration with international cultural and arts foundations.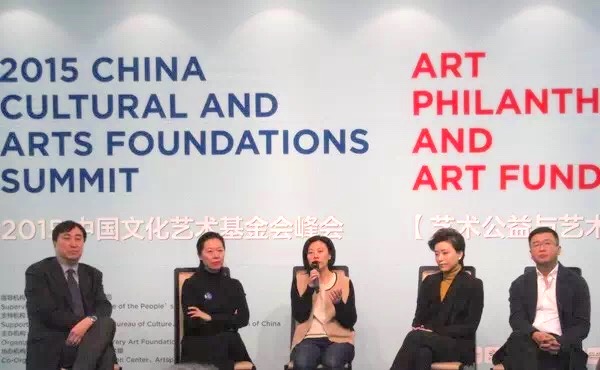 Left to right: Cheng Gang, Cui Qiao, Nan nan, Yang Lan, Wan jie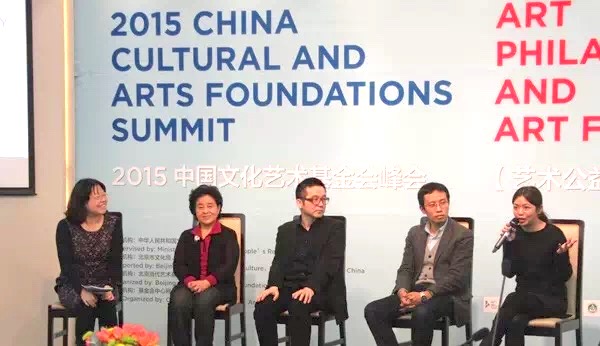 Left to right: Jin Jingping, Liao Li, Qiao Zhibing, Hu Xinyu, He Baorong
Left to right: Yoshikawa Takeji, Stefania, Klaus Siebenhaar, Michael Kahn-Ackermann, Cheng Zhihong,Wu Ning.