Film | China Art Film Festival: Dialogue with Fan Chao, Director of Photography of An Elephant Sitting Still
The "BCAF China Art Film Fund" was honored to organize the "China Art Film Festival," which was held throughout the United States from October 2019 to February 2020. The festival invited filmmakers Zhang Lu, Pema Tseden, Hu Bo, Lou Ye, Diao Yinan, and other directors to visit the United States to present and discuss their work.


Directors and Films:
Fukuoka by Zhang Lu
Jinpa by Pema Tseden
An Elephant Sitting Still by Hu Bo
Saturday Fiction by Lou Ye
The Wild Goose Lake by Diao Yinan


Cooperating organizations included: New York Film Festival, Film at Lincoln Center, Harvard University, Yale University, New York University, Freer Gallery of Art and Arthur M. Sackler Gallery of the Smithsonian Institution, Metrograph, Massachusetts Institute of Technology (MIT), Wadsworth Atheneum Museum of Art, University of Chicago, San Francisco Film Society, The UC Berkeley Art Museum and Pacific Film Archive, KimStim, Los Angeles County Museum of Art (LACMA), and Laemmle Theatres.

---

Summary

Supported by the BCAF China Art Film Fund, Hu Bo's film
An Elephant Sitting Still
first premiered successfully at the Lincoln Center in New York in March 2019, and was later screened in Boston, Los Angeles, San Francisco, Chicago, Columbus, Santa Fe, Honolulu, Seattle, Palm Springs, Nashville, St. Louis, Hudson, and San Diego. This film, which is unique among films produced in the past 10 years, will continue to be screened throughout the United States.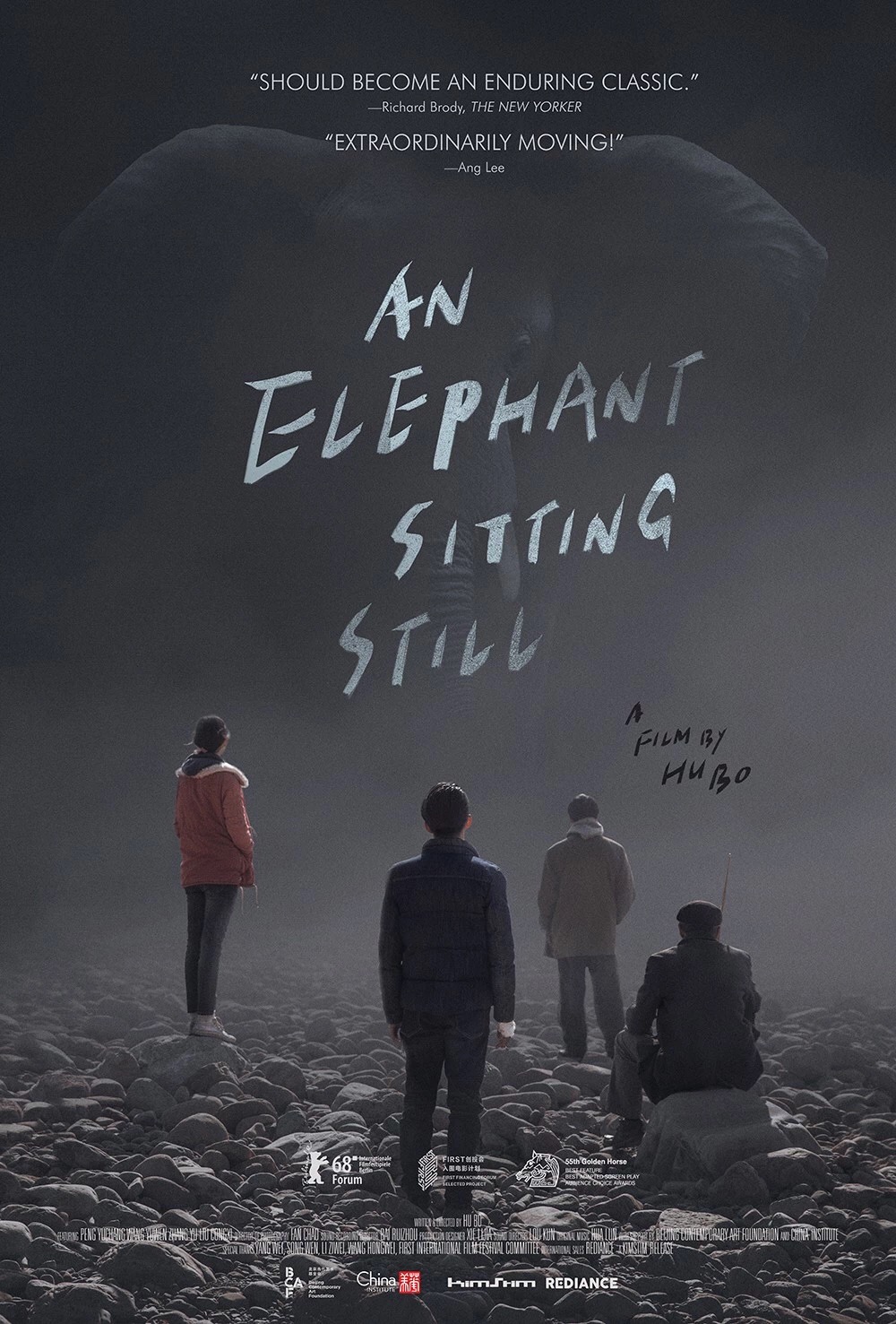 Poster of An Elephant Sitting Still, Courtsey

KimStim
Fan Chao, the film's photography director, who was a close friend and collaborator of director Hu Bo for many years, made a special trip to attend the film screenings and talks held in New York, Chicago, San Francisco and Los Angeles in October 2019.
So far the film has been successfully released in 50 countries around the world. BCAF was honored to announce the US release of Blu-Ray disc and DVD versions of the film, which became available on Amazon and iTunes on December 10, 2019.
In addition to film promotion support, BCAF also sponsored the English translation of Hu Bo's original novel
An Elephant Sitting Still
, which is included in the DVD and Blu-ray versions of the film. BCAF has conducted an exclusive interview with Fan Chao, the following is the interview record.

BCAF Interview with Fan Chao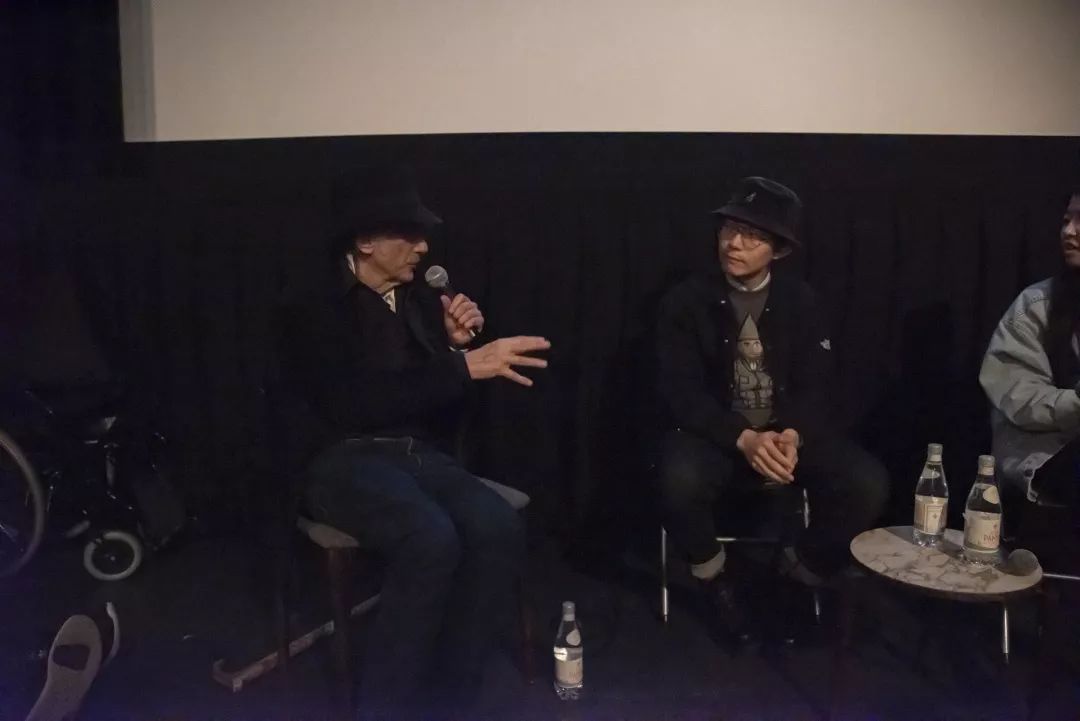 Edward Lachman and Fan Chao at Metrograph,New York. Photo Courtsey: KimStim.
BCAF: From the previous screening interview in New York, we learned that a large number of long takes in the film were basically determined by the director, Hu Bo. Did you personally communicate with the director on the specifics of the shooting location, the division of labor, and your creative role? Did any aspects of the filming leave a lasting impression on you?

Fan Chao:
The director suggested that the long take or even one shot are a liberation of the cinematographer, because one doesn't need to think too much about the cut points of the lens, and can follow the acting performance immersively. After the director gave the approximate schedule for range and order, all I needed to do was to understand the director's intention as much as possible to control the rhythm and scene. Without affecting the performance, I would try to consider aspects such as light and shadow and sense of style. Depending on the situation, the director would let me try more bold experimentation, such as filming some close-up silhouettes, sometimes completely abandoning usual tonal ranges to achieve more abstract effects.

BCAF: After the editing, how did you feel when you first watched An Elephant Sitting Still?

Fan Chao:
Actually, I would go to the editing station after shooting every day. Hu Bo would sometimes tell me "This is good, no need to cut it." There was daily feedback and continual discussion, he had a good idea of the final look of the film early on.

BCAF: Did you have any new insights sitting among various audiences at this screening and talking with different professionals working in the United States? What was the most personally rewarding aspect of your conversation with the American cinematographer Edward Lachman in New York?

Fan Chao:
I didn't gain so much new insight from the audience discussions in the US, in fact, many of the issues discussed were similar to those being talked about in China. I was deeply impressed by the image style of the film
Carol
, and hadn't known that the Director of Photography, Edward Lachman, is 70 years old. I admire Lachman for not sticking to experience and dogma, but for continuing to experiment and adapt, he is very sharp. At the same time, Lachman shared with me about how he cooperates with directors and artists, which also gave me a new understanding. Lachman's praise for the content and imagery of
Elephant
is also a great encouragement to young filmmakers.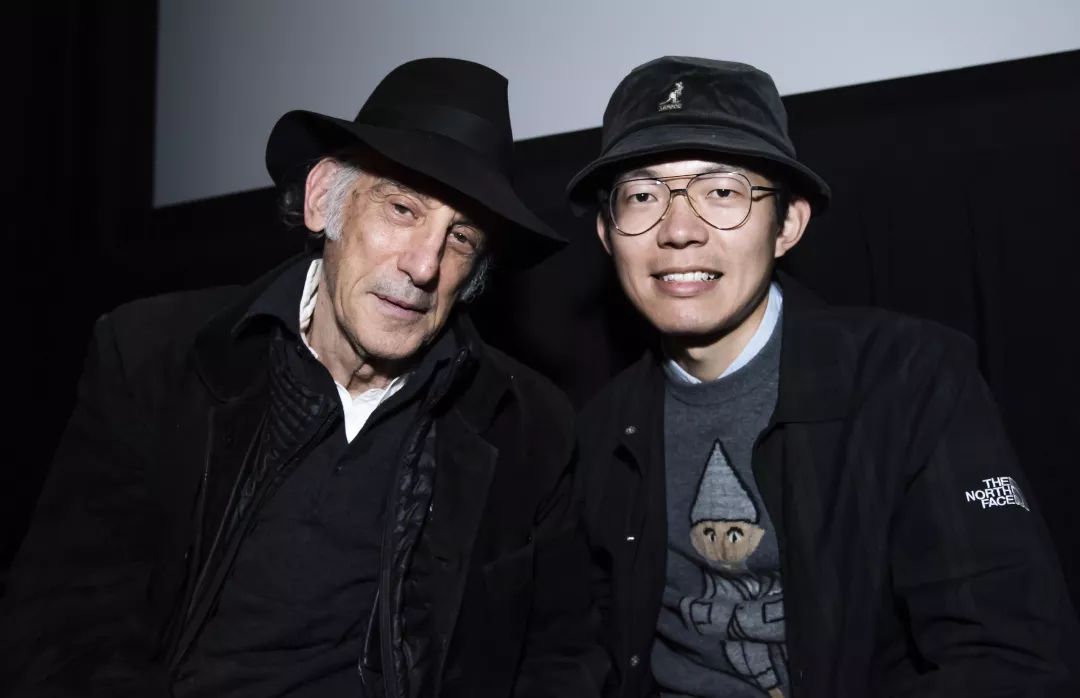 Edward Lachman and Fan Chao at Metrograph,New York. Photo Courtsey: KimStim.

BCAF: You and Hu Bo were not only colleagues, but were also friends for many years. Is there anything in particular you would like to share with global audiences about his work, life, persistence and exploration of his ideals?

Fan Chao:
I think the biggest difference between art films and genre films are the structure frame and self-consistency. If an art film has enough appeal, it can bring the audience in, but at the same time it will offend a lot of viewers. Genre films, on the other hand, try their best to satisfy the empathy of the majority of the audience and stand more from the perspective of the audience. So what kind of director you become is not necessarily a matter of your choice, but of your innate knowledge. The impact and resonance of
An Elephant Sitting Still
was not the result of Hu Bo's design, like many professional directors. When Hu Bo was not making films he found an outlet for free expression through his writing.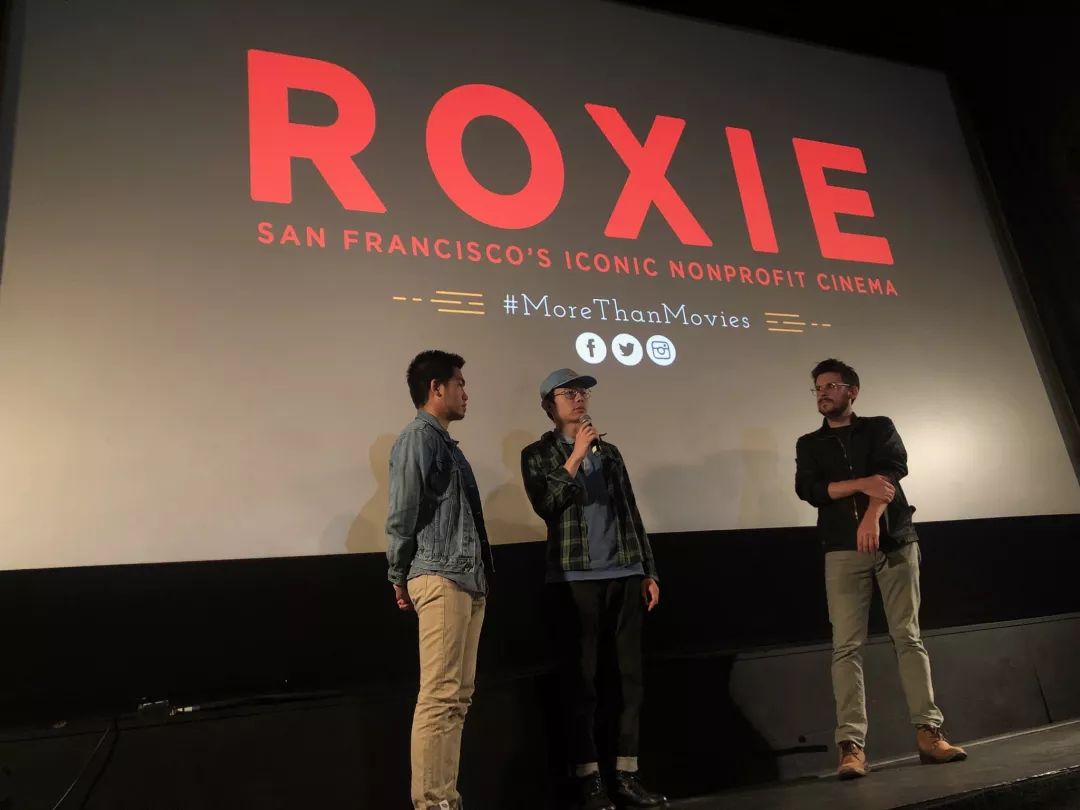 Fan Chao at Roxie Theater,

Photo Courtsey: KimStim.
BCAF: What's your latest work plan? Do you have any criteria or principles for choosing projects?

Fan Chao:
I'm currently preparing for a film with genre elements. As a cinematographer, genre elements provide the opportunity to try something new. It is a serious film about human nature, universal values and social issues.

BCAF: Do you have any constructive thoughts on the development of Chinese art films? Is there any better advice especially on the cultivation and development of the audience?

Fan Chao:
I think the First International Film Festival and the Pingyao International Film Festival have nurtured and encouraged some small and medium budget art films in recent years. A better art film atmosphere can only be formed if there are better screenings and promotion.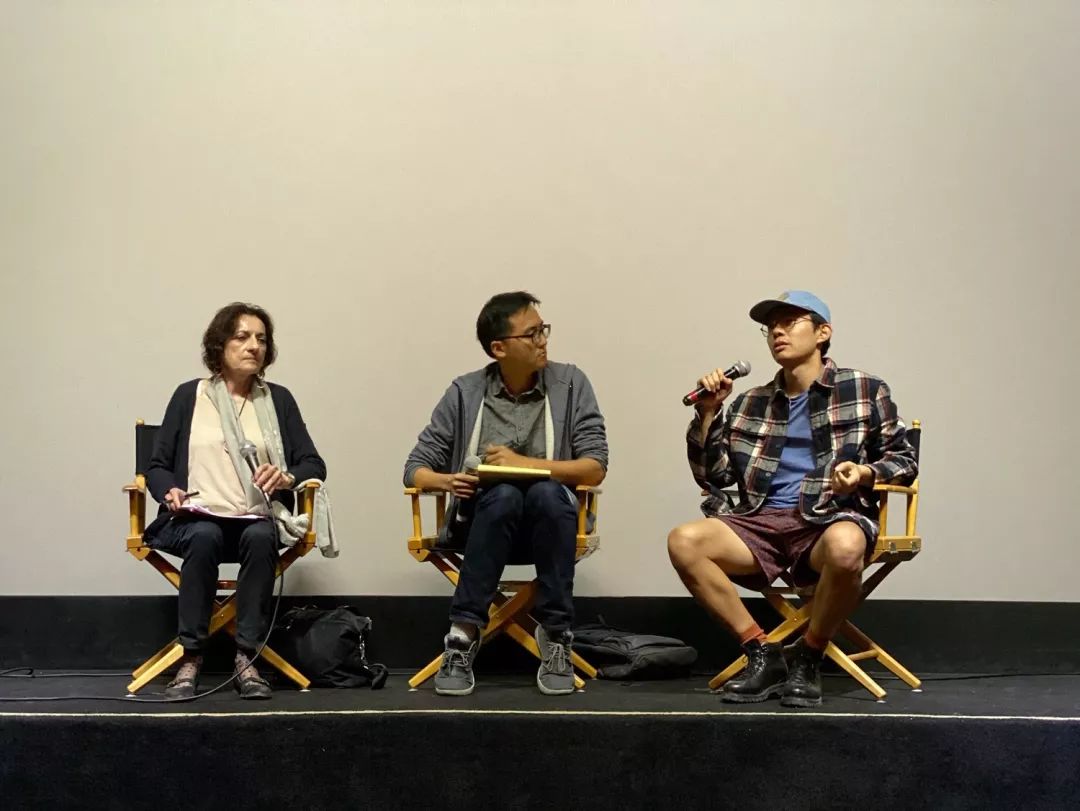 Fan Chao at Laemmle Ahrya Find Arts,

Photo Courtsey: KimStim.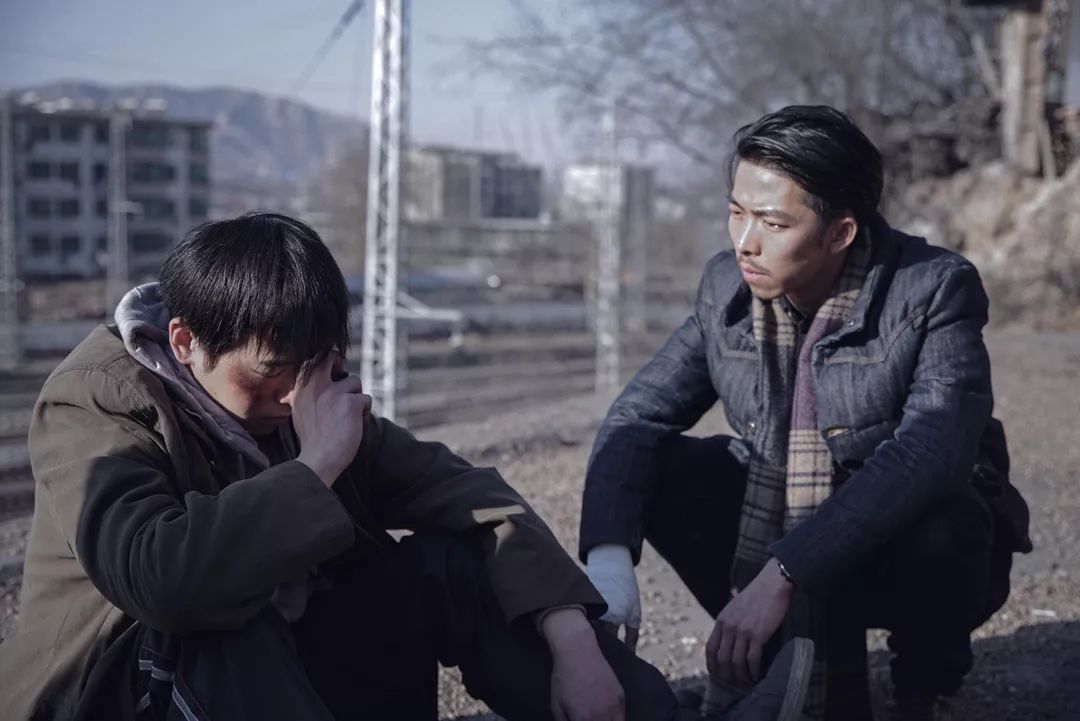 An Elephant Sitting Still

China/230 minutes/2018
Chinese with English subtitles
Director: Hu Bo
There is an elephant in the zoo of Manzhouli. He sits there every day. The boy who sticks up for his friend, the bully brother who avenges his younger brother, and the girl who is in jail, are all stuck in the dark cracks of the world, but each desperately wants to see the elephant.
As one of the most talked-about films of 2018,
An Elephant Sitting Still
is an emotional epic that is sure to be a milestone in the history of Chinese cinema. As director Hu Bo's first and last feature film,
An Elephant Sitting Still
is undoubtedly a masterpiece and won the best feature film at the 2018 Golden Horse Awards, special mention at the 68th Berlin International Film Festival's FIPRESCI Prize and special mention for the Best Debut Film.
Born in 1988, Hu Bo graduated from the Beijing Film Academy in 2014 with a Bachelor's degree in directing. In 2015, he won the Best Director award at the 5th Golden Koala Chinese Film Festival for his short film
Distant Father
, and
Night Runner
was nominated for the Golden Horse Award. He is also the author of
Huge Crack
,
Bullfrog
and other books.
As a graduate of Beijing Film Academy and a good friend of Hu Bo, cinematographer Fan Chao was one of Hu Bo's main partners throughout the director's short career. Fan Chao participated in the production of several of Hu Bo's short films, and served as the cinematographer for
An Elephant Sitting Still
, for which he was nominated for Best Cinematography at the 55th Golden Horse Awards.