Film | China Art Film Festival: Director Diao Yinan film screening discussion



The "BCAF China Art Film Fund" was honored to organize the "China Art Film Festival," which was held throughout the United States from October 2019 to February 2020. The festival invited filmmakers Zhang Lu, Pema Tseden, Hu Bo, Lou Ye, Diao Yinan, and other directors to visit the United States to present and discuss their work.


Directors and Films:
Fukuoka by Zhang Lu
Jinpa by Pema Tseden
An Elephant Sitting Still by Hu Bo
Saturday Fiction by Lou Ye
The Wild Goose Lake by Diao Yinan

Cooperating organizations included: New York Film Festival, Film at Lincoln Center, Harvard University, Yale University, New York University, Freer Gallery of Art and Arthur M. Sackler Gallery of the Smithsonian Institution, Metrograph, Massachusetts Institute of Technology (MIT), Wadsworth Atheneum Museum of Art, University of Chicago, San Francisco Film Society, The UC Berkeley Art Museum and Pacific Film Archive, KimStim, Los Angeles County Museum of Art (LACMA), and Laemmle Theatres.


---

In cooperation with the BCAF China Art Film Fund, the 57th New York Film Festival officially invited Diao Yinan's
Wild Goose Lake
to premiere in the United States at Lincoln Center in New York on September 29 and October 1, 2019. The director, Diao Yinan, participated in a talk after the screening and shared more about the creative background of his work.
About Diao Yinan
Diao Yinan graduated from The Central Academy of Drama with a degree in dramatic literature, and is a representative of avant-garde drama film in China. He has written many pioneering plays, including
A Fastrunner or Nowhere to Hide
,
Pavel Korchagin
, and
Comrade Ah Q
. In 2014, Diao Yinan's third directorial film,
Black Coal, Thin Ice
, won the Golden Bear Award for Best Film and the Silver Bear Award for Best Actor at the 64th Berlin International Film Festival. Diao Yinan was invited to participate in over 100 international film festivals and attended events in more than 40 countries and regions around the world.
Interview
Host: Your film career started with a social realist style and has now moved toward the more film noir, suspense genre style. Can you talk about how this change came about?
Diao Yinan:
In fact, it's more and more difficult to find investment for traditional realistic art films in China. I believe that it is more and more difficult to find investment in such films anywhere in the world. I'm glad to meet such difficulties, as it forces me to make changes. In this process, I found that film noir is actually a genre that can integrate commercial demands and the individual vision of the author. However, genre film is really very difficult, because to do a good job of genre film one must also achieve self-expression. Despite the difficulties, I think film needs to be accessible to ordinary audiences. In fact, in the beginning days of film, it was a kind of reading object that even people who did not know the words could understand. I think this is a very profound and romantic place for film to be.
Host: There are obvious regional and local scenic features in the film. Is this the first time you have made a film in southern China? It seems that your films prior to Wild Goose Lake were set in the north. Can you discuss why you chose such a region and scenes to make this film?
Diao Yinan:
It's true that I used to shoot in the north, and mostly during the very cold winter. In such a climate, all the imagery is very cold and hard. This time, because of the requirements of the script, the scenes needed a lot of water and lakes. So after looking at many locations in southern China, we decided to shoot in Wuhan, because Wuhan is a city of lakes. Therefore, the choice to film in the south and Wuhan is entirely due to the plot elements and technical needs, rather than the special regional characteristics of Wuhan. At the beginning of writing the script, I decided to have such elements because I saw a picture of a female swimmer. What attracted me very much in that picture was a young girl sitting on a boat, looking mysteriously off in the distance. Behind her was a lake. This image became a starting point for me to create this film. When you think about a script, it may initially be a picture that moves you, and then you develop it in further detail.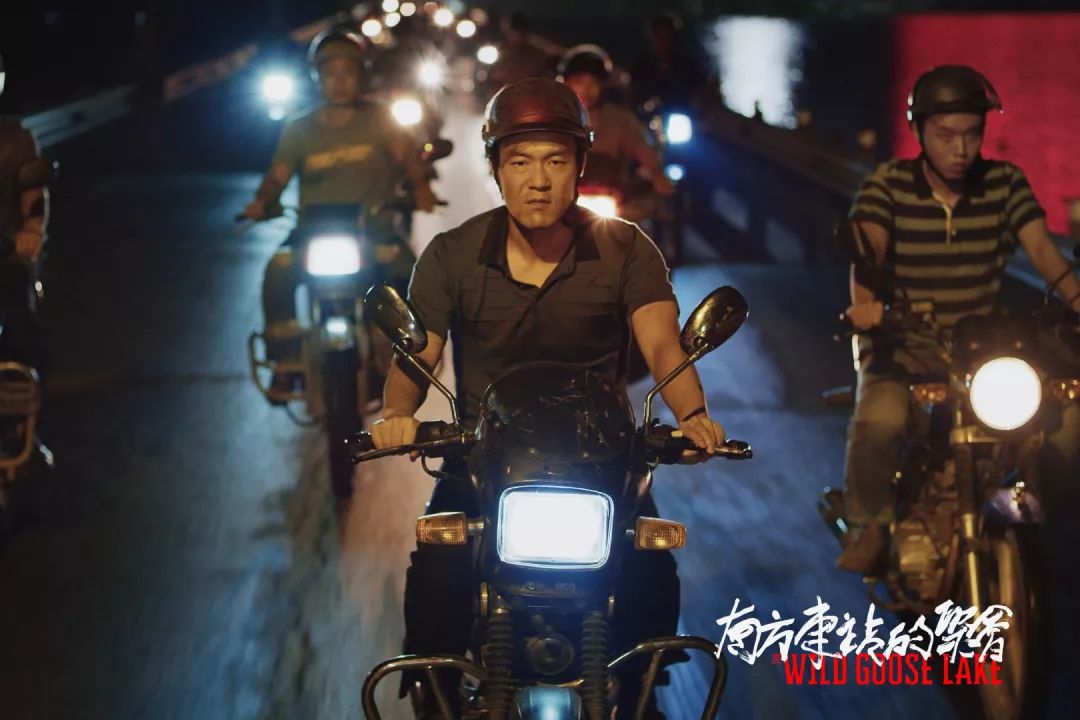 Host: Talk about the way the story is told. How did you come up with the idea of using flashbacks and all that complexity to tell the story?

Diao Yinan: One of the first books that influenced me was an old novel called "Tales From One Thousand and One Nights." The main structure is that one person tells a story to another, and if he doesn't tell it well, he gets killed. So hopefully the audience will go easy on me. The story is not presented in the usual way, because I've seen a lot of film noir before, and the use of flashback is very common. On second thought, in a lot of literature, such a text is also very modern, because it breaks with a smooth single narrative to present a certain structure of interest. The narrative method in this film is more like the real feeling of the events we experience in daily life, without all the artificial and dramatic arrangements in advance. All the characters and plots independently develop to a climax, which will present the directed fragments, and this is what forms a coherent plot line from beginning to end. It is a decentralized movie, different from the typical Hollywood movie with a very specific theme. As a director, making a film is about bringing out all of your complex feelings about life. If I think too much about the audience, I won't be able to express what I want to in this film; And if the film is too legible, it becomes boring. So this movie might give the viewer a very rich experience. I also hope and expect that each person will get different readings from it.


Host: The Chinese name of the film is Party at the South Station, and the English name is The Wild Goose Lake. Can you talk about why the Chinese and English titles are used in this way?


Diao Yinan: The Chinese title was typed on the first page the first minute I wrote the script, and I decided to call it that. In addition, the opening scene is the railway station where the two protagonists are on a rainy night, which is also the opening scene that must be used at the beginning of the film. I had a hunch that the title was good, and I still wanted to have a sense of poetry in it. However, "Party at the South Station" was difficult to translate into English, so we changed it to "The Wild Goose Lake" according to the distributor's request, which also sounds good.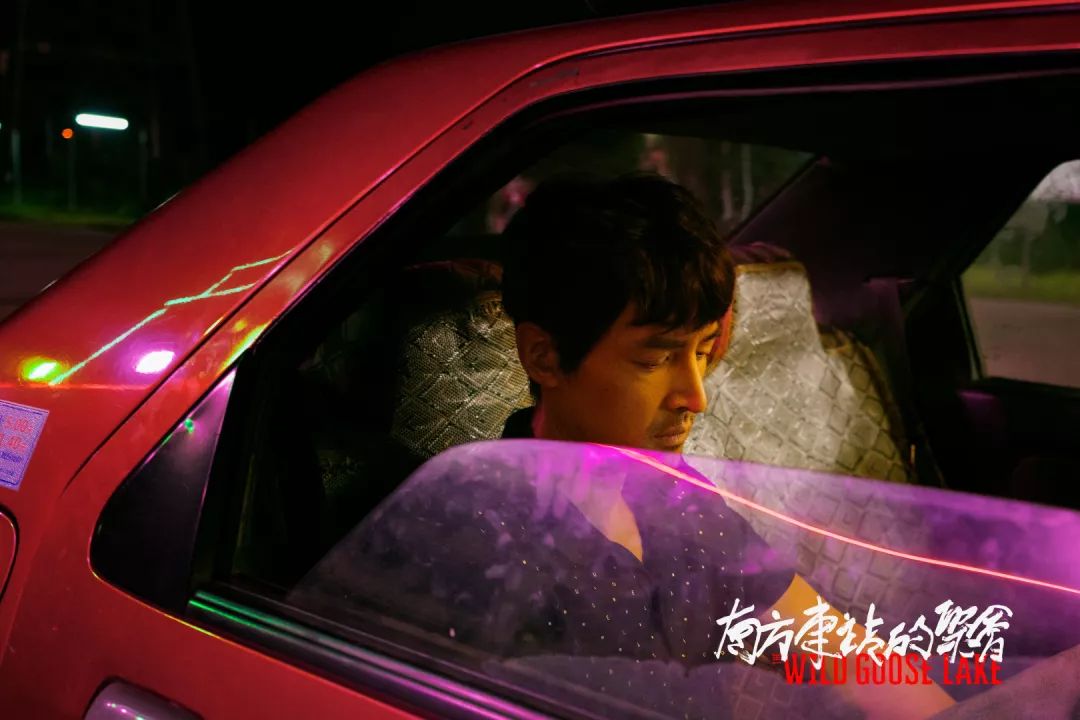 Host: For this movie, rhythm, action, and a lot of artistic conceptions are all expressed through action, and the atmosphere is very good. It seems that you have always been very interested in the theme of underground or marginal society. Can you explain why you have such creative inspiration?

Diao Yinan: Marginal people are usually ignored or even the subjects of bias in our daily life, but they also shine with their own intensity. I always think that the more a person deviates from the norm, the stronger their light will feel. In fact, each of us has a strong side or a negative side, just like the protagonist of the film who was a drifter at the beginning, he was abandoned by life, or seeks to escape from life, his family, wife and children. But all of a sudden, when fate, the non emotional or merciless world, suddenly changes and he faces death, he suddenly has the opportunity to change himself. He wants to take revenge on fate, so he began to have a sense of existence. The problem he faces seems to be a philosophical one, which is how we die. In fact, all of us are born to face this problem, which is fair to all: how to die. Death is a kind of aesthetics, which he carries out and denies, so he finally changes his existence and finds his character through his own actions, through all kinds of difficulties, through all kinds of spiritual restlessness and temptation. All this gave him a return to the life he had betrayed in the past.


Host: The atmosphere of a movie is very important, especially in such a genre as film noir. Generally, traditional film noir carries certain expectations about visual presentation, but you show many elements in other ways through cooperation with your cinematographer. Some elements appear blue through the light of the scene shot at night, some of them involve the use of neon lights, which creates a new interpretation of traditional noir film. Can you talk about how you cooperated with the cinematographer to create atmosphere?


Diao Yinan: The cinematographer Dong Jinsong was the cameraman for my first film. Now we have been working together for about 17 years, since 2002. We are very familiar with each other. I will show him my script after it is written. We don't need to spend much energy on communicating about aesthetic taste, but more on discussing how to implement and present it. It can be said that I am his left eye and he is my right eye. He sometimes reminds me of the performance in this film. I also care about photography. We complement each other. As for the night scenes, I think a fugitive must be hunted, and hunted at night like an animal who won't come out during the day. So 85% of our night scenes actually derive from the plot requirements. Of course, night also has its charm. It is like a filter or a layer of fabric, which filters out perspective depth and realistic things seen in the daytime. So the setting looks more like a stage, an abstract space, a space that purely reflects the passing of time. This is the technical, psychological and aesthetic space that night provides.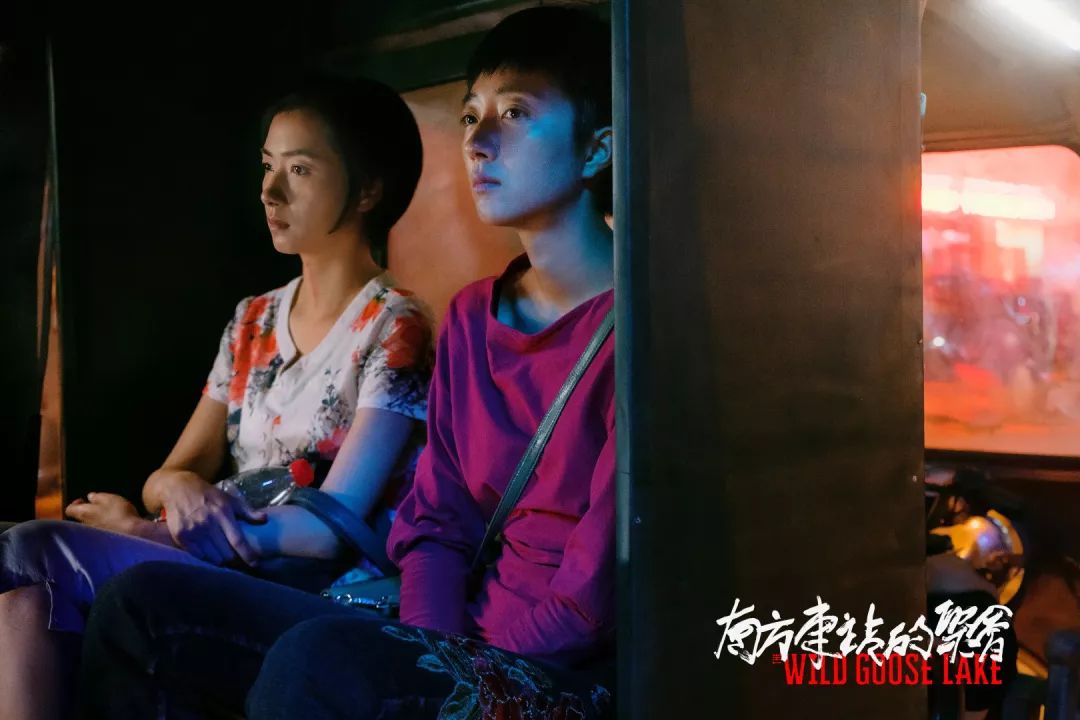 Host: Just now we have been talking about visual aspects. Can we also talk about the design and use of sound effects and music? Because I feel that for many key points of action or plot, it is the sound effects that push the corresponding plot points forward. The film also uses some very unusual music. Can you explain why you choose to use sound effects and music in this way, especially, how do you can make them complement each other in night scenes?



Diao Yinan: During nighttime when you can't see, hearing becomes very important. You have to rely on your ears to sense your surroundings. Sound is space. But for the film screening in Cannes, we were pressed for time and the sound editing hadn't been finished yet. Sound i important in two aspects: narrative and atmosphere. In terms of music, I often suggest that elements of traditional Chinese music are incorporated, such as sounds from the sheng, guzheng and harp. In fact, the music in Peking Opera is also provided to the space by combining stage sense instruments and timbre. If you can feel that sound plays a key role in the film, I think our sound director will be very happy to hear this. Because voice and sound have their own character and role within the creative process. Hu Ge may also be happy to hear this, because he sang a song for the film. We were initially hesitant to use this song, until the last minute we decided to use it. At that time, the arranger of the song was at the door until five o'clock in the morning, and then we asked him to bring in the hard disk of the song. I think the song by Hu Ge integrated well with the film.


Host: The actor Hu Ge made a breakthrough performance and he also sang in the film, so your cooperation with him was very successful, and you have encouraged him to try new things.


Diao Yinan: Yes, because I think as an actor, Hu Ge has a special melancholic temperament and very handsome features. He is like a transparent paper, who can make his body and movements fill up with his psychology and emotions. All the language is conveyed through his body and movements, which is what Hu Ge is particularly good at. Of course, all the actors in our group are very good. When you watch the movie, you will have this feeling. They all cooperate very well and integrate the roles very well. Just now, while we were waiting outside, we were still discussing whether Hu Ge was more like Charlie Chaplin or Buster Keaton. In the end we decided he is like Keaton. Because Keaton's performance relies purely on his body and actions to convey emotional psychology and explain the plot, while Chaplin relies on the plot, relying on meaning and on illusion. The performance of all actors follows the idea that man is the sum of all actions. Because I think that existence is prior to essence, a person is nothing at the beginning, and at the end he becomes himself and completes his life, which is realized through action; but what he thinks and says is not important.


Host: The film is full of tension from the beginning to the end, characterized by waves of threat and unease. We have always been attracted by this tension, whether from the police or from the underworld. Can you talk about what kind of films or directors you have been influenced by, or what kind of imagery and artistic design you have borrowed?


Diao Yinan: First of all, I hope this movie is not too boring. It's not a museum movie. It's for the audience to see. At the same time, it should contain the author's own expression. This standard is very difficult for creators. I want to think of Hitchcock and Renoir or Hou Xiaoxian at the same time. It's hard to explain. All in all, it's a wine mixed with many elements and finally made in your body. If it was a grape at first, it would not be interesting to be a grape at last. So this process is to mix your direct experience, indirect experience and your imagination, and constantly brew. The end goal is to create something with a great taste and smell.


The Wild Goose Lake


China/113 minutes/2019

Director/Screenwriter: Diao Yinan
Starring: Hu Ge, Gui Lunmei, Liao Fan, Wan Qian
Awards: Selected to compete for the Palme d'Or at the 2019 Cannes Film Festival

Plot: The leader of a gang of car thieves, an unfortunate woman willing to trade everything for freedom, a conflict of interest between rival gangs. They met on the way to escape. With only 24 hours left in their lives, they decide to join hands and gamble with fate on the last train from South Station. The end of life, the beginning of hope.