Pema Tseden Balloon is now released in France
Directed by Pema Tseden, 《Balloon》is now in theater in France
BCAF is honored to recommend the Tibetan filmmaker Pema Tseden's latest film, Balloon. It has been screened in Chinese mainland cinemas in November 2020.

Balloon has received many nominations, awards and positive reviews from the film communities around the world. Written and directed by Pema Tseden, the film stars Sonam Wangmo, Jinpa and Yangshik Tso.This movie, shot in the vast Qinghai province, tells the story of a family in Tibetan who are caught in a series of embarrassment and contradicted incidents over a condom. The movie has discussed the relationship between the belief of soul and desires existing in real life.

The story revolves a family already has three children and is not allowed to have another according to the birth control policy. The wife has been very careful and used the condom provided by the clinic as a contraceptive measure. However, two kids played with the condoms as balloon. Without the condom, their mom who didn't want any kid was prenant. The wife tried to have an abortion but was prevented by her husband and elder sons. It's because that the husband believes in Tibetan Buddhism and reincarnation, thinking his father's soul will be transfered to the new born.

A scene from the moive
Leading French film magazine Positif commented, " Pema Tseden is a rational but lyric poet. he chose to use the intricate contradictory relationship and destiny of the characters in the play to allude to the myths of reincarnation known to Tibetans. He superimposed the natural cosmic space-time and its reincarnation on the historical process of human behavior, so that the story appears more fascinating after such combination. " In Balloon, a small condom thus becomes the focal point of various tensions facing the lives of Tibetans, the traditions left behind by their ancestors, the devotion of their religious beliefs, and the changes brought about by policies.


Metaphors such as red ballon, sheep and fireplace may seem peculiar at first. Yet, when connected with reality such as seeking assistance from the clinic, selling sheep and funeral, the metaphor serves as an 'inquiry from the present' and made the film more impactful to the audience. "The story has its root in Tibetan traditions but reflects challenges that are common to modern Chinese society" said Pema Tseden in an interview.




Directed by Pema Tseden, 《Balloon》is now in theater in France


At the same time, Drolkar secretly visiting the clinic for more condoms, discussing "Youshengyouyu (good childbearing and sound childrearing)" with the doctor and planning an abortion are all signs of awakening feminism. The feminist fable is full of visual impact and humor. Beijing Youth Daily comments "Balloon is a step forward in its focus on women. Drolkar and her right to say no to pregnancy, as a feminist motion, is rare in Pema Tseden's previous works or films that center around ethnic minority. "

Balloon is Pema Tseden's 7th feature film. It has been screened in more than 60 film festivals including Venice International Film Festival, Toronto International Festival, Busan International Film Festival, Tokyo FILMeX, Asia-Pacific Film Festival, Shanghai International Film Festival and Hainan Island International Film Festival.

Ballon also received numerous nominations and 11 awards, including Best Film, Best Screenplay and Best Director.



"
Balloon
presents a story of three generations baffled between the anxiety of contraception and the hope for a new pregnancy. The underlying psychological implications and social environment are much more complicated."
"The film is essentially suggesting nothing is eternal. Tseden decided to express his ineffable thoughts for the land and the people through this nuanced and eloquent film with simplest expression techniques."
—— Positif, a film magazine from France
"
Balloon
is more convincing in its portrayal of reality and anthropological aspects. When capturing the daily life of the shepherd, villagers, neighbors, underground merchants, and workplace. The film is straightforward and simple in its expression. Most importantly, we remember the beautiful portrait of a woman, the heroin Drolkar (beautifully embodied by Sonam Wangmo), being bullied by the diktats of patriarchal power, Buddhist religion and macro-policies at the same time. It is this feminist perspective made
Balloon
goes beyond the cultural and political contradiction, and most relevant and pertinent to reality."
—— Ariel Schweitzer,Cahiers Du Cinéma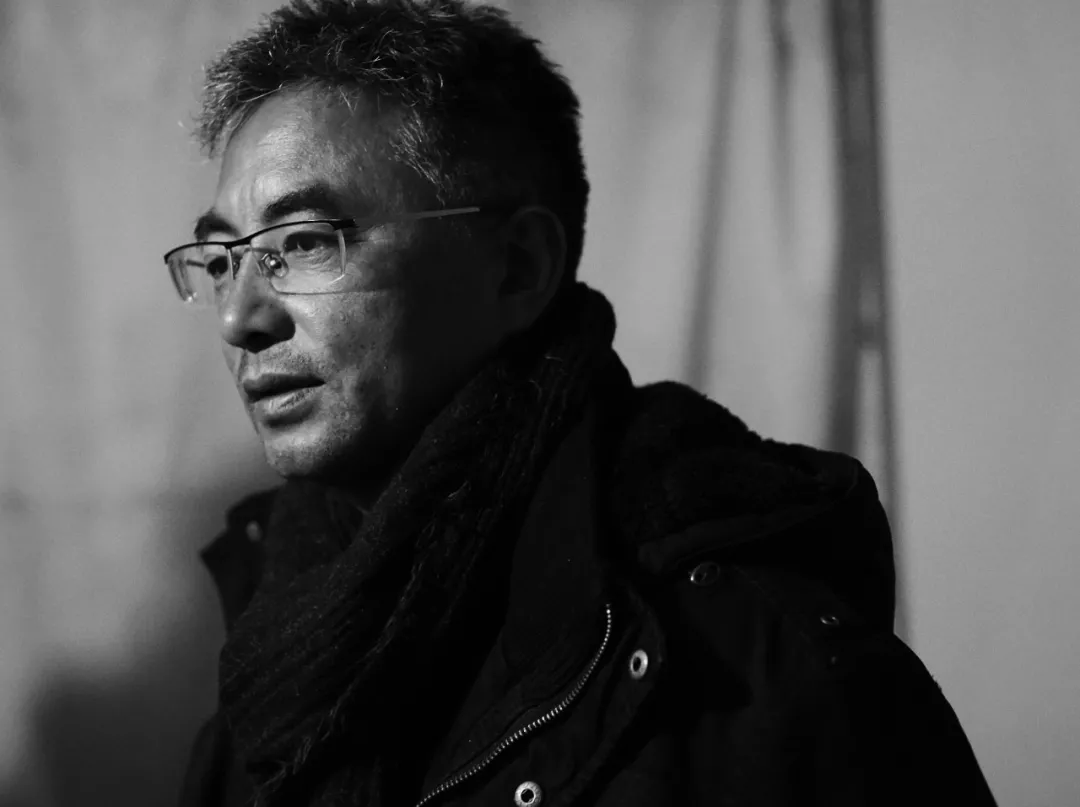 Pema Tseden

A Chinese film director, screenwriter and author of Tibetan ethnicity. As an author, he has published novels and essays in both Tibetan and Mandarin, including
Enticement: The Stories of Tibet
,
The Silent Holy Stones
,
Tharlo
,
I Hit a Sheep.
Theses works have been translated to multiple languages and won numerous awards.
His debut film,
The silent Holy Stones,
an adapted production of his novel, won the Best Directorial Debut at the 25th Golden Rooster Awards, Asian New Talent Award for Best Director at the 9th Shanghai International Film Festival, Special Jury Award at the 8th Changchun Film Festival, and Best First Feature at the 13th Beijing College Student Film Festival. As a filmmaker, Pema Tseden has also directed
The Silent Holy Stones, Soul Searching, Old Dog, The Scared Arrow, Jinpa.
His films draw on the myriad aspects of contemporary Tibetan life and made them visible to international audiences. Pema Tseden is widely recognized by the international film community and won awards include 75th Venice International Film Festival Best Screenplay, 5th Chicago international Film Festival Best Screenplay, Brooklyn Film Festival Best Native Feature, 16th Tokyo FILMeX Best Film, and 52nd Golden Horse Film Festival and Awards Best Adapted Screenplay.