Music | Concert "Sound and View" at Met Museum (2019)

On the occasion of the Chinese New Year 2019, Beijing Contemporary Art Foundation and the Metropolitan Museum of Art co-curated the music concert "Sound and View"on February 9, featuring the musicians Wu Na and Chang Jing. Hailing from China, Wu Na and Chang Jing elicit the sounds of nature — mountains, water, wind, and moon — on traditional Chinese instruments through their skill with the zither. The feeling of sonic scenery that was evoked captivated audiences during the Lunar New Year celebration.

Performance Info

When (concert): Saturday, Februray 9, 2019, 12PM & 2PM
Where: Gallery 963, Robert Lehman Wing, The Metropolitan Museum of Art Free with museum admissions.

About WU NA

Wu Na is an award-winning guqin player. In 1997, she entered the Central Conservatory of Music in Beijing where she majored in guqin. Wu's dual education in both Chinese and Western music has inspired her to seek a new voice for guqin in contemporary music, and she has performed and recorded with jazz, rock, experimental, and classical musicians.Wu has made several brief performance tours in Asia and Europe. In 2008, Wu received a scholarship from the Asian Cultural Council to research contemporary art and music in the U.S. In 2010, the series "Guqin Theater — Anthology of Wu Na" was launched, inviting artists and musicians from all over the world to participate in a dialogue with guqin. In 2016, she founded China's first online education platform for guqin — the QIN Academy.

About CHANG JIN

A virtuoso and nationally recognized guzheng performer, Chang Jing is the Royal Instructor of Music for the Princess of Thailand. During the Beijing Olympic Games Opening Ceremony in 2008, Chang performed solo in the work, "A Moonlit Flowery Night on the Spring River," leaving a deep impression on audiences worldwide. Chang's beautiful flowing music is reminiscent of a dreamlike Chinese landscape painting. Chang has created her own style, which breaks down the boundaries between Chinese and Western music. Through her unique performance style, mixing vocal and instrumental work, Chang seeks to present ancient Chinese culture and guzheng music to a broader audience in a fresh new way.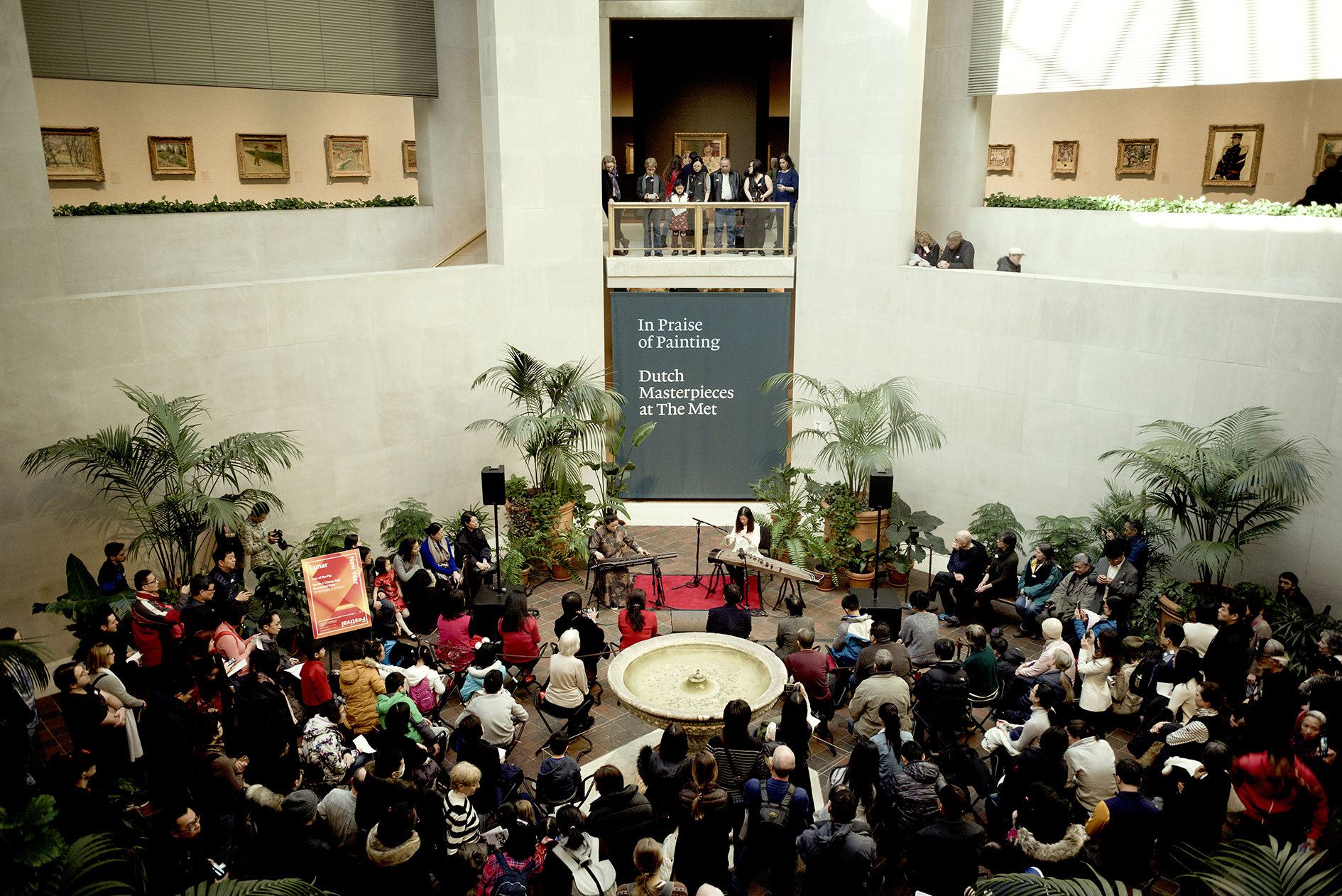 Concert Sound and View at the Metropolitan Museum of Art, Photography by Liao Pan.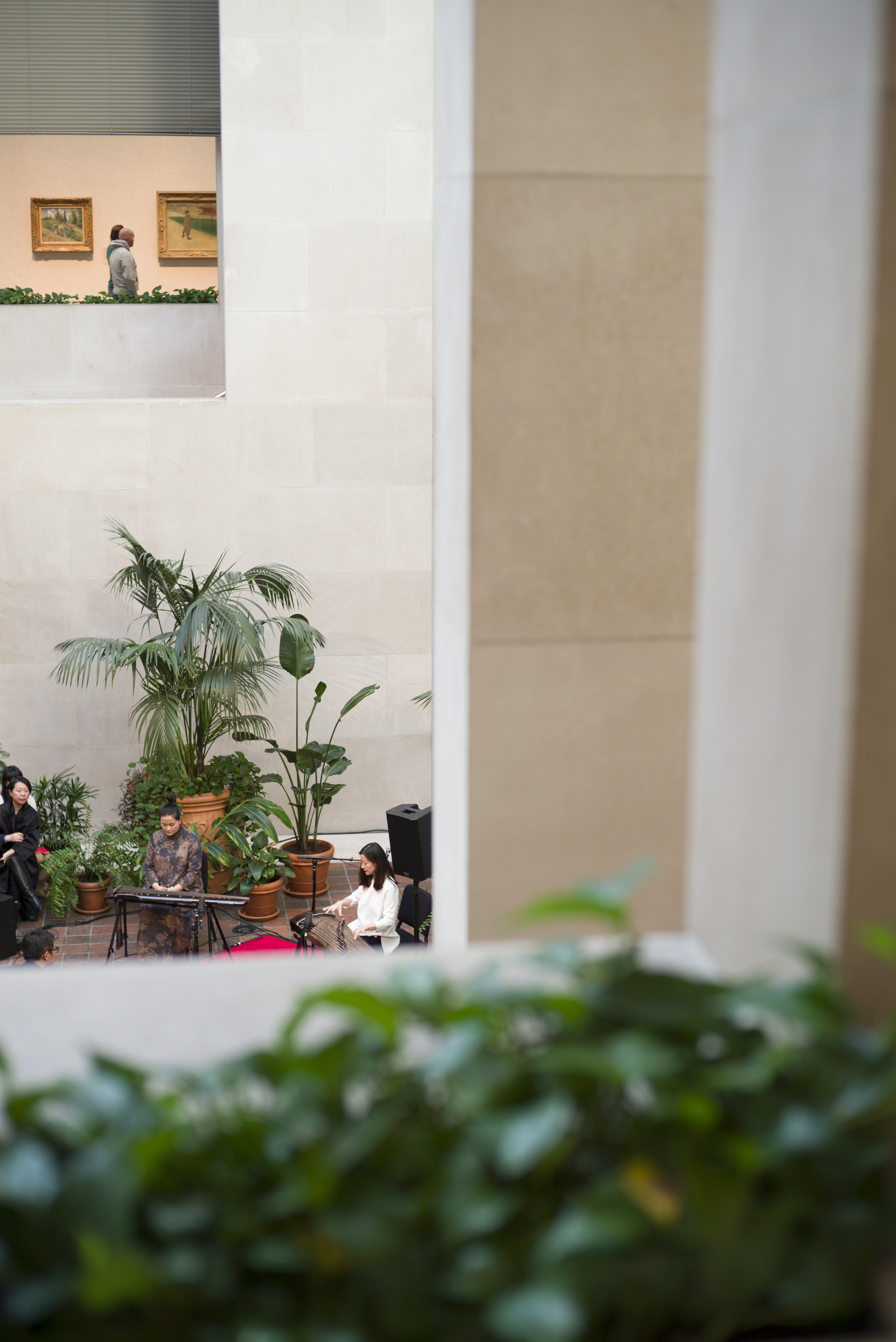 Concert Sound and View at the Metropolitan Museum of Art, photo courtesy of The Met Museum.