2023 International Biennial of Crafts and Creation 'Le Banquet' Section|Chinese New Folk Art X International Masters

▲Details of the special exhibition, photography: Ren Haihua
2023 International Biennial of Crafts and Creation 'Le Banquet' Section|Chinese New Folk Art X International Masters

Special support agency
Media Partner
#1
The 6th International Biennial of Crafts and Creation

The International Biennale of Craft Innovation in France is organized every two years in 2013 by the Atelier d'art de France and supported by UNESCO. The Atelier d'art de France is the leading authority in the French arts and crafts sector, with the mission of promoting the diversity of the 281 fields of French crafts.

The Biennale Internationale des Arts et Métiers de France is dedicated to the transmission and dissemination of the power and creativity of crafts, the promotion of exchanges between creators and the market, and the promotion of excellence in expertise, innovative research on materials and the discovery of talents. Over the years, the Biennale has become a leading player in the European craft market by building an integrated industry ecosystem. The Biennale is the top international event for the craft industry and a platform for global economic and trade cooperation. It attracts a large number of collectors, auction houses, collecting institutions, craft enthusiasts, designers, architects, foundations, schools, international media and other professional groups.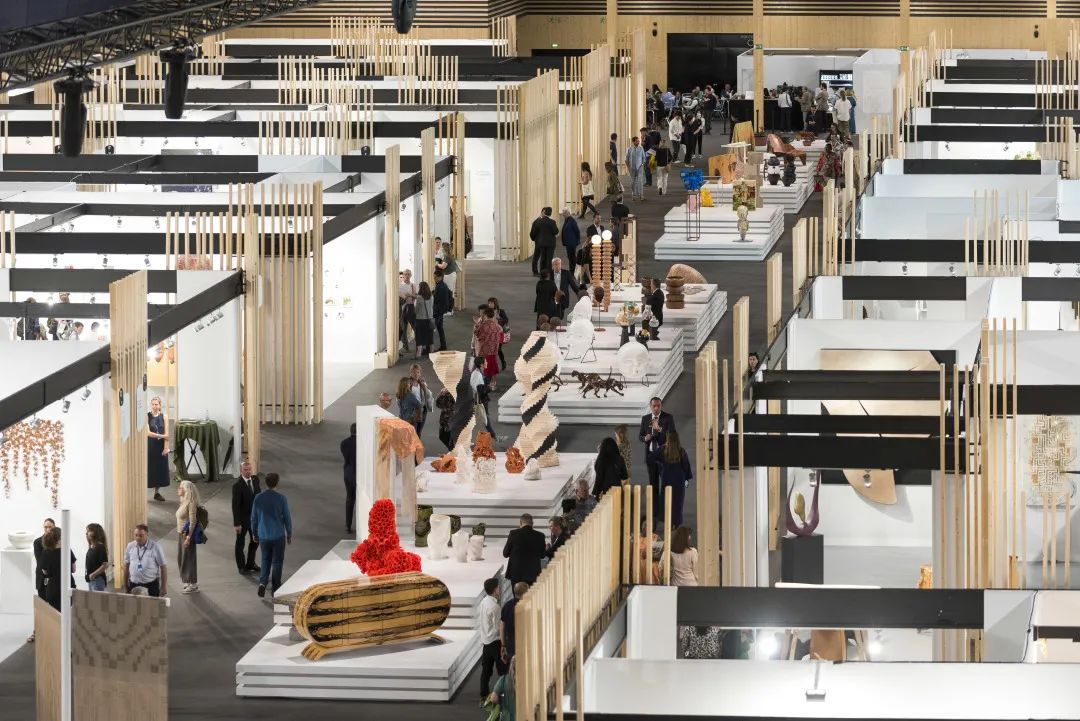 ▲The site of the International Biennial of Crafts and Creation over the years, photo source: Révélations



#2
2023 International Biennial of Crafts and Creation 'Le Banquet' Section

The 6th International Biennial of Crafts and Creation is scheduled to be held from June 7th to 11th, 2023 at the Grand Palais Éphémère in Paris. The highly anticipated section of the event, "Le Banquet," will showcase the diversity of exquisite crafts from around the world, with a special invitation extended to Chinese professionals. During the exhibition, on June 10th from 12:00 to 13:00, the organizing committee will host a forum on "Intangible Cultural Heritage Innovation International Cooperation," welcoming interested friends to attend.

Co-organized by Beijing Design Week, Beijing Contemporary Art Foundation, and VOGUE China, with special support from Global ACE Beijing, this collaborative exhibition is a testament to the power of uniting international visionary masters with diverse local ethnic groups. Together, we showcase and honor the vibrancy of Chinese culture through a modern lens. We are privileged to have garnered support and recognition from the United Nations Framework Convention on Climate Change Fashion Charter (UNFCCC Fashion Charter). The exhibition will invite 8 international brands and design masters from 3 countries to present 9 artworks, showcasing traditional Chinese handicrafts from 6 provinces and 5 ethnic groups. During the exhibition, an international craft collaboration forum between China and France will be held.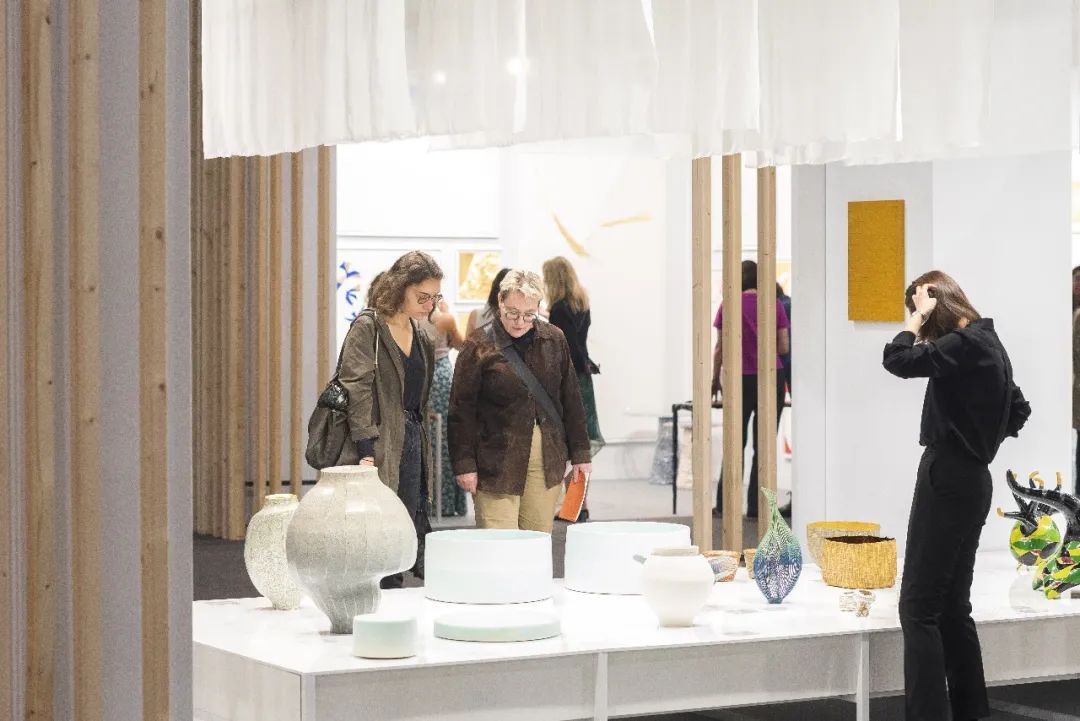 ▲The site of the

International Biennial of Crafts and Creation

over the years, photo source: Révélations


The traditional Chinese handicraft categories from 6 provinces and 5 ethnic groups in China include:

Nanjing, Jiangsu Province|Yun Jin Brocade (Mulberry Silk, Gold Thread)
Changye, Shanxi Province|Shangdang duijin Brocade
Gongshan, Yunnan Province|Dulong Ethnic Weaving
Xishuangbanna, Yunnan Province|Jinuo Machete Cloth
Chengdu, Sichuan Province|Tianhe Yinlou Silver Filigree
Liangshan, Sichuan Province|Yi Ethnic Silver Jewelry
Hangzhou, Zhejiang Province|Bamboo Weaving
Enshi, Hubei Province|Tujia Ethnic Xilankapu

Renowned worldwide, 8 international brands and design masters from 3 countries include:

France | Maison Margiela
Creative Director: John Galliano
USA | Gabriela Hearst
Creative Director: Gabriela Hearst
France | Balmain
Creative Director: Olivier Rousteing
USA | Tory Burch
Creative Director: Tory Burch
USA | Jason Wu
Creative Director: Jason Wu
China | CPLUS SERIES
Designer: Boogie Liu
China | SHANG XIA
Creative Director: Yang Li
China | Shanghai Tang
Designer: Caroline Hu
China | Ming Ma
Designer: Ming Ma



Chinese New Folk Art X International Masters


Every handicraft artwork is a unique treasure of human civilization. In the ever-evolving landscape of contemporary China, the fusion of traditional craftsmanship and modern design, the pursuit of sustainable living and social development, and the spirit of open innovation and international collaboration have become shared focal points within the creative industry.

In the age of artificial intelligence, we have come to recognize the invaluable nature of handicrafts, which serve as a testament to history and a bridge between generations. In an increasingly homogeneous world, they remain a crucial foundation for preserving cultural diversity and regional distinctiveness. Through innovative approaches and solutions, we aim to contribute to the enduring legacy of these cherished crafts.

Additionally, we are dedicated to establishing a mechanism for cultural impact investments, fostering the sustainable development of the new folk art community. In doing so, we respond to the 20th anniversary of the UNESCO "Convention for the Safeguarding of the Intangible Cultural Heritage" and eagerly anticipate the unifying power of individuals from diverse countries and regions, united by their love for handicrafts.

We extend our warm invitation to collaborate with us, as we embark on this remarkable journey of artistic exchange and cultural preservation.



Curators: Wang Yudong, Cui Qiao





#3
BCAF Chinese New Folk Art


The Beijing Contemporary Art Foundation (BCAF) has been supporting new folk art in China since its inception, and the "New Chinese Folk Art" series of projects is one of the foundation's priorities. The foundation has cooperated and supported projects such as naze naze Dulong women's handicrafts in Yunnan, Hunan "Xia Mu" Liuyang summer cloth, Qinghai Tibetan Pazhoba nomadic cooperative, Tibetan carpets in Shigatse, and BCAF-"Fashion and Beauty VOGUE" international master cooperation and charity auction.



Fashion & Beauty VOGUE "Keep the Crafts"



In 2022, Beijing Contemporary Art Foundation (BCAF) and VOGUE reached a cooperation agreement to launch the "Retaining Handicrafts" project of the Chinese New Folk Art series. After nearly six months of communication, planning and coordination, the project led to the creation of a collaboration between ethnic craftspeople and famous designers from home and abroad. The participating craftsmen also expressed their approval of this innovative cooperation, which showed us more possibilities and directions for the development of traditional Chinese handicrafts.

In 2023, BCAF will continue to collaborate with VOGUE on a new edition of the "Keep the Crafts" project, exploring in greater depth and detail the diverse possibilities of combining traditional Chinese crafts with contemporary design; at the same time, both parties will also initiate the establishment of the "Beijing Contemporary Art Foundation-VOGUE Keep the Crafts" special fund for Chinese craft groups. At the same time, the two parties will also launch the "Beijing Contemporary Art Foundation-VOGUE Keeping Crafts" special fund for Chinese craft groups, using art and culture to support the sustainable development of craft groups.


▲Actress Li Bingbing wore a Xilankapu skirt designed by MING MA on the cover of the November issue of "Clothes and Beauty VOGUE", photography: Ren Haihua



naze naze - Dulong Carpet Weaving



In 2015, Beijing Contemporary Art Foundation (BCAF) launched the "naze naze Dulong project", a series of new Chinese folk art. In the past 8 years, we have established a strong connection with the Dulong weavers and explored a sustainable cooperation with mutual trust and equal respect.

In 2020, the naze naze fabric studio will be officially established and exhibited in Bergen, Norway, Amsterdam, Denmark and London, UK to spread the innovative development of traditional Chinese handicrafts to the world. in June 2023, a shawl designed and made by Gabriela Hearst using a Dulong blanket will also be exhibited at the International Craft Innovation Biennale in France.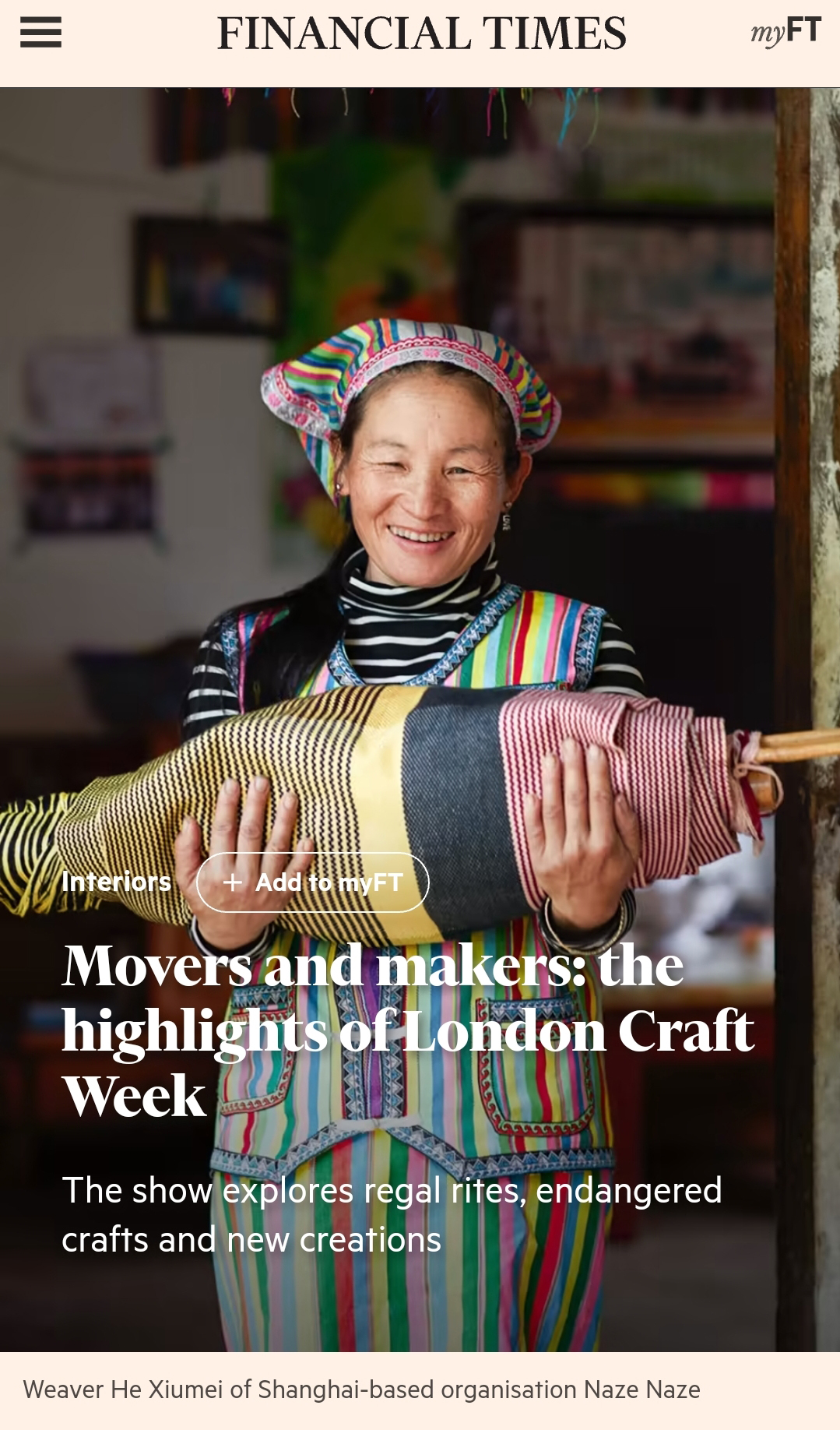 ▲Dulong Weaver He Xiumei appeared on the cover of the 2023 British "Financial Times" handicraft special issue, picture source: Financial Times
▲ Weaver Xiao Zhenhua is weaving, picture source: naze naze fabric studio

Summerwood - Liuyang Summer Cloth



"Summerwood", founded in 2013 by Yi Hongbo, the "Summer Cloth" brand is dedicated to the promotion and innovation of traditional Liuyang summer cloth in Hunan Province with a modern, independent and dedicated spirit. Summer-cloth is a handmade fabric made of ramie, which is the main raw material for ramie, and is named after its coolness, breathability, lightness and comfort, especially for summer.

After that, it was once declined and only survived in the deep mountainous areas. "With the mission of discovering ramie fabrics, we have established a relationship with local weavers in Liuyang to revive the art of summer cloth. In addition to continuing the traditional folk art, "Summer Wood" also invites new creative forces from various fields in China to recreate ramie fabric from the edges of ramie fabric to create works for contemporary lifestyles. Over the years, the Beijing Contemporary Art Foundation (BCAF) has supported the participation of Liuyang Summer Cloth in New York Fashion Week and the exhibition "Long-term Design: Reflections and Practices (2000-2020)".


▲ Summerwood products and cats, picture source: Summerwood

Pachopa Nomads Cooperative



At an altitude of 4,700 meters, the village of Ganning is an unusually cold grassland, which locals call "a place where even yaks tremble". With the support of the Yushu Prefecture Government, the Sanjiangyuan Ecological Protection Association and the Designers' Union, local herders rely on their own hands to produce a series of handicraft products, and with the help of the Pazorba Nomadic Cooperative established in 2015, they have embarked on a path of sustainable development for the nomadic community.

In 2021, the Pachoba Cooperative won the Beijing Contemporary Art Foundation's (BCAF) first Sustainable Design Award for Best Product Design for Rural Community Creation, making the environmentally sustainable and highly designed nomadic handmade products better known to a wider audience.

In 2023, with the Sanjiangyuan Eco-Lodge nearing completion and in operation, BCAF plans to launch a sustainable residency program for highland artists, linking artists with Padrabah and the Sanjiangyuan Eco-Community training for co-creation.


▲ Pachoba animal hat, picture source: Pachoba ▲ Felt making learning and training, picture source: Pachoba

Tibetan carpet of Sobha Ri-Jangtse

Tibetan carpets have a long history and are the accumulation of a thousand years of culture in the snowy plateau. Known as "the hometown of Tibetan carpet", Gyantse Tibetan carpet occupies a place among the top three carpets in the world. Through the unique 30+ handcrafted techniques, Sobha Ri breaks the limitation of the single color of Tibetan carpet, and can customize the handmade art Tibetan carpet with high 3D effect and world-class quality, which is selected from the wool of the northern Tibetan plateau above 4,000 meters above sea level and integrates multiple art cultures and contemporary designs.

In the coming years, BCAF plans to carry out multifaceted cooperation with Gyantse Tibetan carpet such as artist co-branded public welfare products, documentary filming, international exhibition and Tibetan carpet museum.

Organizational Structure



Co-sponsored by: Beijing International Design Week
Beijing Contemporary Art Foundation
Dress & Beauty VOGUE
Special Support: Beijing Court Love International Culture Co.
Cooperating Media: Art Business
Curator: Wang Yudong, Cui Highest
Executive Curator: Li Yanfeng
Project Director: Fang Lingxiao



#05
Organization Information

Beijing International Design Week
https://www.bjdw.org/
Beijing International Design Week is a large-scale annual cultural event and international creative design event held in Beijing, sponsored by the Ministry of Culture and Tourism of the People's Republic of China and the Beijing Municipal People's Government. The main event of Beijing International Design Week is held in Beijing from September 26 to October 3 every year. The event consists of seven main contents: opening activities, design awards, design market, smart city, design talents, guest city and design tour, providing a regular service platform for domestic and foreign design institutions and talents to showcase, exchange and trade, creating a "showcase week" to serve the public, a "communication week" to serve the professions, and a "design tour" to serve the public. It will be a "showcase week" for the public, an "exchange week" for professionals and a "trade week" for industry.


Beijing Contemporary Art Foundation
https://bcaf.org.cn/
The only independent art foundation and think tank in China focusing on art and humanity

Founded in 2008, BCAF aims to be China's most pioneering art foundation, supporting new talents and enhancing civil spaces. As an award-winning independent foundation, BCAF holds the AAA Social Organization Level, the non-profit organization tax exemption qualification, which supports tax deductions for public welfare donations. BCAF has hosted more than 800 events in 20 countries worldwide and supported 1,400 creative talents with grants totaling more than US$7 million.

BCAF builds dynamic humanities projects with global professional institutions in the fields of cultural creativity, art for social welfare, global collaborations, and think labs, supporting original, open, and independent art and thinking, while paying attention to the folk reality and future composed by actions.


Vogue China
http://www.vogue.com.cn/
The world's leading fashion magazine strives to perfectly integrate fashion needs to guide and influence the wearing and consumption of the most products. VOGUE has always been committed to an innovative perspective, integrating the spirit of sustainability and diversity and inclusion into its storytelling, embedded in the process of fashion and cultural development.


Global Ace Art Culture Education

Global Ace Art Culture Education is dedicated to the exchange of Chinese and Western culture and art, and its main business includes exhibition planning and hosting, international culture and art exchange, etc. It is the exclusive licensee of 2023 International Biennial of Crafts and Creation in China.