Open Call |Emerging Artists for Rural Art Education
As Goethe once said, "There is no better deliverance from the world than through art, and a man can form no surer bond with it."

The Ministry of Education has recognized that aesthetic education is an essential part of quality education. It is not only about teaching art and culture but also about mental health, individuality, understanding, and empathy. With positive aesthetic education, our lives can be more fulfilling, and our society can become more humane.
In 2023, the Beijing Contemporary Art Foundation (BCAF) and Zhejiang Zhipu Public Welfare Foundation are launching the "Emerging Artists Open Call for Rural Art Education."
This program is supported by the Art Management and Education College of the Central Academy of Fine Arts and Youth Art 100. It aims to select and support young artists working in various fields, such as art, music, fine arts, literature, design, architecture, and sculpture, who want to help with rural aesthetic education and put aesthetic education in rural/community schools. This is the first project of BCAF's "Art Grow Together" plan.
This program is looking for 3 young artists and the application deadline is August 29, 2023.
Organizational Structure
Hosting Organization
Beijing Contemporary Art Foundation (BCAF)
Jointly Initiated
Zhejiang Zhipu Public Welfare Foundation
Academic Support
School of Art Adminstration and Education, CAA,Youth Art 100

Public Welfare Cooperation Media:
Be Water Journal, Wallpaper*, Yishan Books, BAZAAR Art, Yimo, Emo Art, Ku Art, China Development Brief, CM Public Welfare Communication, China Philanthropy Times, WhyArtPD, Art & Business.
Jury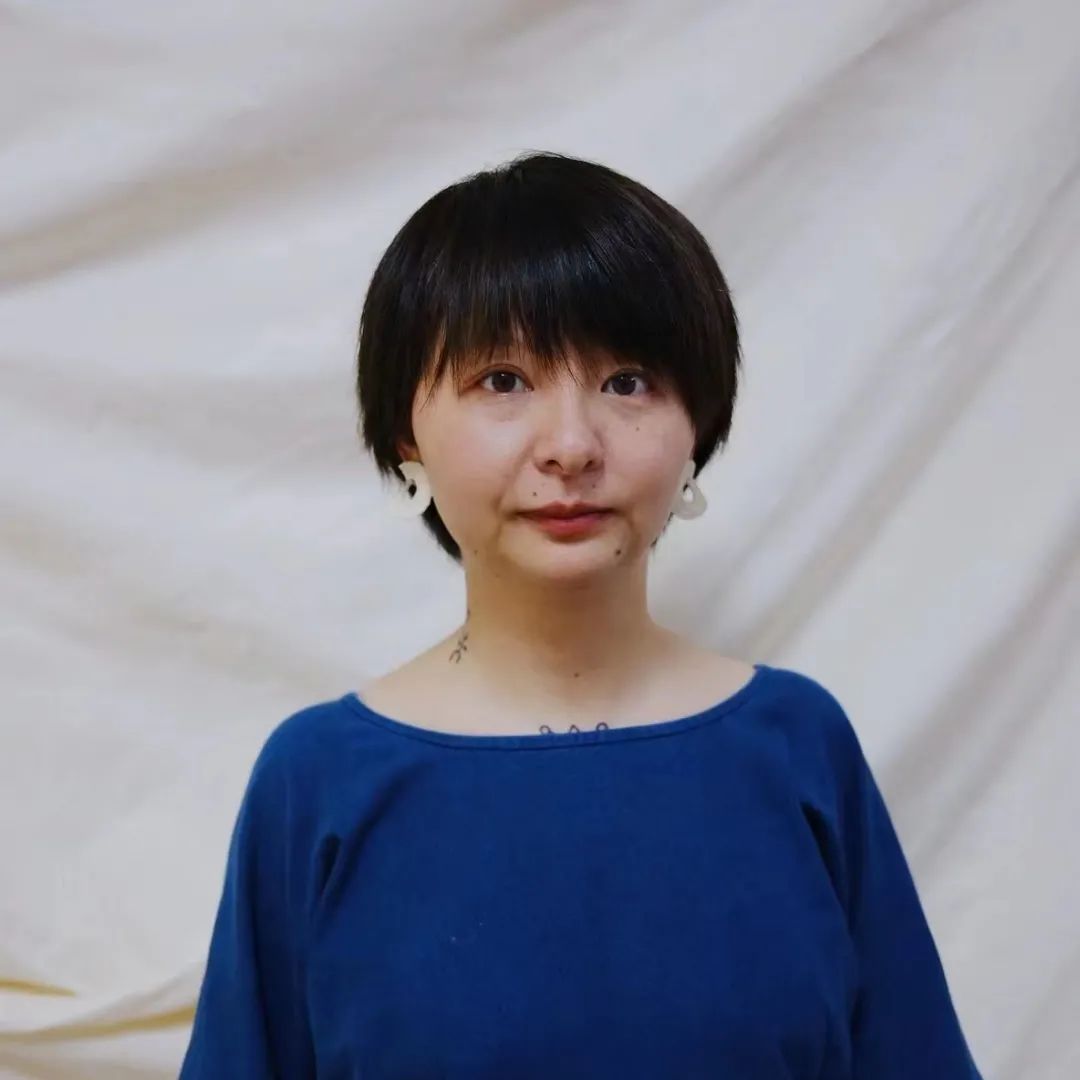 Aimi
"Be Water Journal" Visual Culture Platform founder and senior magazine editor, niche magazine reviewer.
Aimi has been in the magazine industry since 2004. She served as editor and reporter for "City Zine" and "Neway Huaxia" magazine. She also participated in the establishment of self-published visual magazine "TOO" and female creative magazine "after17." "Be Water Journal" was founded in 2017, with the paper annual as the core, digital content, and offline activities as auxiliary. Be Water Journal aims to gather global cultural creators, share creativity, and sustainable life.
Wang Ge
Doctor of Philosophy, scholar in Germany
Wang Ge has been doing research at the Institute of Philosophy of the Chinese Academy of Social Sciences from 2009 to 2020. Since 2020, she has been living in Berlin. She has taught philosophy courses at Peking University, Beijing Foreign Studies University, and Freie University Berlin. She was also one of the Chinese editors of the Yearbook for Eastern and Western Philosophy (DeGruyter, 2016-2020). Since 2020, she has been writing a philosophy column for Sanlian "Youth." In 2022, she published a book called "No Big No Small Why - A Philosophy Enlightenment Course for Children."
Zuo Jing, curator, rural worker and associate professor of Anhui University.
Zuo Jing founded and edited various periodicals and books such as "Bishan" and "Bai Gong" and has planned many contemporary art exhibitions and film screenings at domestic and foreign art institutions. Since 2011, the focus of his work has shifted to local rural construction research and practice, emphasizing cultural creativity and sustainability.
The jury will review and select work in dimensions such as humanistic spirit, program rationality and practical landing.
Application Details
Subsidy Settings:
A total of 3 young artists will be subsidized, and the selected applicants will be able to go to rural/community schools for art education practice. Selected applicants can receive a monthly subsidy of 2,500 RMB for art education practice. Selected applicants can receive a monthly subsidy of 500 RMB for local accommodation. Selected applicants can apply for a maximum of 10,000 RMB for art education practice materials each year. Selected applicants can receive an honorary certificate issued by Beijing Contemporary Art Foundation at the end of the project. Selected applicants will have the opportunity to receive BCAF media matrix (Weixin public account, Weibo, Red, etc.) and media coverage and publicity support.
Application Requirements:
Basic requirements: positive, love art, serious, know how to share, have good interpersonal communication and expression skills, have a relatively clear and rational plan for their own choices. Art education literacy: have certain aesthetic awareness, prioritize art, music, art, literature, design, architecture, sculpture and other related fields.
Time requirements: one year (two semesters) of art education practice in rural/community schools.
Other requirements: physically healthy, no illegal or criminal activities and economic disputes.
Application materials:
Resume and photos: submit a personal resume and clear personal photos.
Art education practice plan: submit a plan for art education practice (including a personal statement of no more than 1500 words and an art education practice plan).
Original works: pictures, videos or works collections of works created in the past three years.
Special instructions:
The selected young artists of this recruitment plan will be confirmed through two rounds of communication (BCAF and rural schools), and will be eligible for subsidies to go to rural/community schools for art education practice after mutual selection.
Requirements for submission of materials:
Personal resume and aesthetic education practice plan: Please submit a PDF format file
Image files/works collection: Please submit JPEG/PNG/PDF format files, resolution not lower than 300dpi, single image size not exceeding 3MB, single file size not exceeding 30MB
Video: Please submit rmvb/mp4/mov/m4v format files, clarity not lower than 720P, single file size not exceeding 30MB. Video links can be uploaded
Recruitment time:
Continuous recruitment from August 29, 2022 to August 29, 2023
Application consultation:
Q: How to contact the organizer if there are problems with the application?
A: You can edit the question and send an email to
info@bcaf.org.cn
Q: How to know the application result?
A: The organizer will contact you by email or phone (only for the selected ones). If you do not receive the notification within two months from the date of submission, it can be regarded as regretful to be eliminated.
Reference School Information
● Xuwu County Danpo Primary School in Jiaozuo, Henan: covers an area of 3818 square meters and a total construction area of 2045 square meters, with 1 teaching class from Grade 1 to Grade 6, and 56 students enrolled.
● Gongqian Primary School in Jinyun County, Zhejiang: covers an area of 3801 square meters, with 6 teaching classes, 12 full-time teachers, and 144 students. Has won the Development Supervision Evaluation Excellence Award for six consecutive years.
● Changshan County Community College, Zhejiang: 11 streets/communities have been set up in the county, and aesthetic education courses for local community children every weekend.
● Qinghai Sanjiangyuan Gandacun Community Education Center: focuses on cultural exchanges, art sharing, rural environmental protection and nature education. Connected with Yushu Zouling First Hope Primary School, with about 170 students and 10 teachers.
Related Terms
● The applicant promises that the submitted work is their own creation, and does not break any laws, harm public interests, etc.
● The applicant promises to have the relevant intellectual property rights (copyright, patent rights) or the right of the owner of the work submitted.
● If these conditions are not met, the initiator can cancel the applicant's qualifications and withdraw their subsidies. The initiator is not responsible for any litigation, claims, losses, destruction, costs, and expenses caused by the violation of these conditions, and will be compensated by the applicant.
● The submitted work must be submitted by the owner of the work and the individual who created the work. The same work can only be submitted by one subject. If the same work has multiple subjects, the relevant subjects must negotiate and confirm the application subject and honor distribution and other related matters. Otherwise, all applications are invalid.
● The personal information submitted by the applicant is only used for the review of this recruitment plan. The initiator will not disclose or use the information for commercial purposes.
● The initiator can use the work, personal information, and beauty education practice plan for non-commercial activities related to the recruitment. No one can reproduce, produce, sell, promote, publish, exhibit, or promote the work without the initiator's and applicant's authorization. If they do, the initiator and the applicant can pursue legal responsibility.
● The review experts will fairly and professionally review the beauty education practice plan submitted by the applicant. The review experts have the final decision on the review results. This recruitment plan will not accept appeals on the review results.
● If young artists have ongoing beauty education projects in other rural schools, they can also apply for registration. The Beijing Contemporary Art Foundation has the right of final interpretation of the Rural Beauty Education Youth Artist Recruitment Program. The font used in the poster is authorized to be used for free public welfare by Founder Electronics.