Youth+Live! Music Festival 2023 Review

▲ On the night of the show, the entrance to New York's Carnegie Hall was packed. Photo by Lingfei Ren ©️BCAF


The Youth+ Live! Music Festival 2023 was held on July 1st at Carnegie Hall in New York. The festival aims to promote cultural exchanges between China and the United States and showcase contemporary Chinese culture. It was the first music event in New York featuring young Chinese musicians after the pandemic, and nearly 2,000 international spectators attended the performance.

The concert brought together eight young musicians from China, the United States, and Canada: Wu Na, Li Daiguo, Huan Qing, IINNOUT (Xiao Jun, An Yu), Aaron Parks, Rick Rosato, and Dave Adewumi. They used their individual creativity and improvisation to demonstrate that "music knows no boundaries." They not only transcended tradition and national borders but also showcased the creative power of international cooperation in music. The festival fully embodies its objectives: focusing on originality, demonstrating the boundlessness of music, and paying tribute to the eternal nature of art.

On June 30th, the festival held a public event "Sound and View 2023" at the United Nations Headquarters. Musicians Wu Na, Li Daiguo, and Huan Qing respectively presented improvisational performances on the guqin (ancient Chinese zither), pipa (Chinese lute), and lira (a type of violin) accompanied by recitation of classical poetry. The public event was jointly organized by the United Nations China Book Association and the Beijing Contemporary Art Foundation, with support from the Permanent Mission of China to the United Nations.



#01

Cross-border collaboration among musicians from China, the United States, and Canada, opening a new chapter in people-to-people cultural exchanges.

Fusion of tradition and modernity, creating new Chinese music, jazz, and folk music.

The artists' international collaboration transcends time and blends Eastern and Western elements using instruments such as piano, guqin (Chinese zither), pipa (Chinese lute), cello, bass drum, vocals, Irish harp, Sumerian lyre, and bass. They create a grand audiovisual event at the world-renowned Carnegie Hall in New York.


EP1
New Traditional Chinese Music

Musicians:
Wu Na|Guqin + Li Daiguo|Piano、Pipa



▲ Wu Na's solo. By Ren Lingfei ©️BCAF


▲ Collaboration between Wu Na and Li Daiguo

EP2
Experimental World Music

Musicians:
Li Daiguo| Pipa、Cello、Bass Drum、Vocals
Special Guest:
Wo Wo|Ba Wu


▲ Li Daiguo's solo. By Ren Lingfei ©️BCAF



▲ Wo Wo and Li Daiguo. By Ren Lingfei ©️BCAF


EP3
Experimental Folk

Musician:
Huan Qing|Irish Harp、Sumerian Lyre、 Vocals



▲ Huan Qing. By Ren Lingfei ©️BCAF

EP4
New Jazz

Musicians:
INNOUT Xiao Jun|Guitar、Synthesizer & An Yu|Drums、Percussions
Special Guests:
Aaron Parks|Piano
Rick Rosato|Bass

▲ INNOUT Xiao Jun & An Yu. By Ren Lingfei ©️BCAF


An international collaboration of eight musicians spanning ancient and modern, East and West, their music coincidentally conveys Wuna's attitude towards her guqin playing: "No boundaries between the old and the new, or the stuff, is to help us live better and to let the heart be free like flowing water." The heart has no boundaries, the highest state of music, art and life.

We are grateful to all the audience for their support and inspiration, and look forward to our next performance in New York!



#02

Celebrating the new generation of innovation together with academic, cultural, media, and industry leaders from China and the United States.


I greatly enjoyed working with the BCAF team. Everyone was so organized and very patient in trying to coordinate the advancement of the production, especially with the difficulty of the time difference between New York and Beijing. On performance day, the team was prepared and flexible as we made last-minute adjustments. I felt that the performance was a great success, and it was wonderful to watch the artists, as well as to see the very positive audience reactions. I would be more than happy to get the chance to work with the BCAF team again!




Melanie Makoski
Performance Manager at Carnegie Hall


From the first note of the guqin to the mesmerizing coda of the electric guitar and drums, I found myself in a pleasant state of shock at the sheer originality of the program, so adroitly created by Cui Qiao. From the first note of the guqin to the mesmerizing coda of the electric guitar and drums, I found myself in a pleasant state of shock at the sheer originality of the program, so adroitly created by Cui Qiao. Cui mixed just the right cocktail of subdued and meditative exploration (notably that opening, which accomplished the near impossible, quieting the entire hall and attuning our ears to sound and sound alone, as well as the ending) and the kick of the This is after all the hall of Rachmaninoff, Horowitz, Stern, and the other stars who can push the music to a tempo and volume which the drummer An Yu and volume which the drummer An Yu channeled, although I found myself more impressed by his pianissimo work than his thundering crescendo- virtuosi have been flipping their hair since Paderewski and Liszt.

Along the way, the journey was rewarding on so many levels that Diaghilev would have savored, combining cultures (that harp and its sonorities) and media ( I glanced toward the consul general, Huang Ping, during the fantastic poetry because he also loves the lyric tradition and I felt sure he would share my enthusiasm for the fresh take on the great tradition. enthusiasm for the fresh take on the great tradition of combining musical accompaniment and classical poetry just as his wife, a wonderful pianist, would grasp the subtleties of Aaron Parks as accompanist). Without a moment's torpor, the program mounted an extraordinary argument for the creative promise of China today. It busted the self- serving cliché (promulgated by the American business community more than artists, by the way) that innovation is some kind of Western privilege. who was in Carnegie Hall that night would give this canard any credence. Originality was the hallmark. When I saw Wu Na looked up inquisitively at Li Daiguo, I detected the improvisatory spirit that prevailed to the exquisite finale. Art was being created before our very eyes.

I bore visitors to my museum all the time with my rhapsodic story about the greatest group of students I ever knew in three decades of teaching mostly in New York. They were in Hebei, the renowned classes of 1977 and 1978 who returned to universities after a decade of barbarism. One gave me a little Panda Books paperback, Poetry and Prose of the Tang and Song, which is the most important of all. One gave me a little Panda Books paperback, Poetry and Prose of the Tang and Song, which is by me now. Midway through, an epistle from Han Yu to Li Yi, he breaks through the barrier from the servile adherence to the classics. servile adherence to the classics to the fresh wellspring of the original creation, that emergence of new art from technical mastery: "The spirit is the water, language what floats The spirit is the water, language what floats upon it. When water abounds, all objects large and small can float upon it. When the spirit abounds, all writing whether long or short, high-toned or low, will be appropriate."



Charles A. Riley II, PhD
Director of Nassau County Museum of Art



When the ethereal guqin resounded in the music hall, when the clear pipa played bright notes, when the classical Chinese poems resounded in the ears in the form of songs, all the audience was brought into an elegant and deep spiritual space, which was the soul form of Chinese people for thousands of years, they walked through the long river of history to contemporary life, letting us feel the charm of the traditional Chinese music, and even more letting us realize the richness and great vitality within the Chinese culture.

The organizers of this concert have combined Chinese and Western instruments in a very clever way, using music as a medium to finally reach a fusion between different cultures. The festival activated the openness and universality inherent within traditional Chinese instruments and traditional music, and showed us their significance in the world of musical art.



Liang Hong
Renowned Writer


The performance wisely and skillfully combines classical Chinese poetry with the sensuality of original music, and presents a rich array of traditional Chinese and Western instruments and languages. The timeless themes of "longing", "nature" and "the human condition" are seamlessly woven into the contemporary repertoire, demonstrating the age-old and timeless nature of these poetic treasures.



Prof. Yunhwa Rao
Chair, Department of Music Theory, Rutgers University



It was a beautiful and amazing musical experience. It blends culture with contemporary musical performances. I believe this is what highlights the focus of the U.S.-China partnership. Through music and culture, we can find a way to work together for mutual benefit.



Tommy Lin
Chair, Greater New York Asian Advisory Council




#03

Gathering strong support from international organizations, the Chinese and American governments, and various industries to create a new IP for international cultural exchanges.

The music festival has received special support from the Office of the Mayor of New York City and the New York State Council on the Arts. Leading cultural institutions in New York, such as the Asia Society and Asia Cultural Council, have launched media campaigns to support the event. Strategic collaborators such as the Rockefeller family, China Southern Airlines, New York Public Radio, and the Alpha Law LLC based in New York have also provided support.

▲ Poster Design: Guang Yu;Font Support: Founder Type
"True Friends Stay Close, No Matter how far apart."
—— Wang Bo, poet (ca. 649–676)
Youth+ Live! Music Festival 2023

A new generation of music from China
Presented by
Beijing Contemporary Art Foundation
iQIYI
Creative China Center
Zeitgeist Power

Individual strength, traditional innovation, cross-cultural integration
10 groups of young internationally awarded musicians and leaders in the arts
Borderless Music

An immersive musical and visual performance that transcends time and integrates Chinese, Western, and other global elements
Featuring traditional Chinese instruments such as Guqin and Pipa, traditional western instruments such as Sumerian Lyre, piano, and modern western instruments such as guitars, drums and electronics in a contemporary blending of unbroken evolving traditions and globally informed innovation
Ars longa, vita brevis
Youth+, young leading musicians presenting original work on an internationally renowned stage

Organization
Support
Consulate General of the People's Republic of China in New York

China National Tourist Office, New York

New York State Council on the Arts
YOUTH+ Live! Music Festival is made possible by the New York State Council on the Arts with the support of the Office of the Governor and the New York State Legislature.


Co-sponsor

Permanent Mission of the People's Republic of China to the United Nations


Special Thanks to

New York City Office of the Mayor

Co-organizers

Beijing Contemporary Art Foundation

iQIYI

Creative China Center
Strategic Partners
China Southern Airlines
Asia Society
Asian Cultural Council
Renwen Society at China Institute
INTIME, UNIPX

Exclusive Social Media

Exclusive Promotion Partner
Media Partner
Sanlian Lifeweek Magazine
Caixin
BIE别的
DUKU
Imaginist
Tencent News
One Way Street Library
Zhihu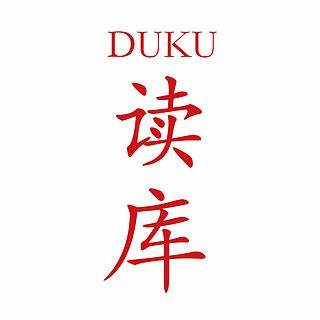 Special Thanks to Promotion Support

Association of Chinese Students and Scholars at Yale
Chinese Students and Scholars Association of Berklee College of Music
The City College of New York Chinese Students & Scholars Association
The New School Chinese Students & Scholars Association
Saint Joseph's University Chinese Students & Scholars Association
New York University Chinese Students & Scholars Association
Rutgers Chinese Students & Scholars Association
Sarah Lawrence Alumini Club of China
梅花间竹
重音社
NYU.LIVE


Special Thanks

Hao Noodle
Exclusive Law Consultant
Alpha Law LLC.
Music Festival Team


Presented by: Cui Qiao
Art Director:Hu Anxin
Producers: Shao Yixue, Zhang Mengxian
Stage Manager:Lin Xiaofang
Project Coordinators: Ma Xiaojing, Zhao Ziye
Graphic Designers: Guang Yu, Zhu Lingzhi, Yaxi Xiao
Video Editor: Liu Guangli
PR Coordinator: Wu Chenyi
Administration Support: Ding Jianhua
Project Assistant: Chen Siyi, Fu Shuoran, Liu Compleliang, Liu Yue, Wang Yiming, Li Jingxuan




About the Musicians

In order of appearance

巫娜 Wu Na


▲ Photo by Zheng Yang

An award-winning Guqin player who began her training at the age of nine, Wu Na entered the Central Conservatory of Music in Beijing in 1997 where she majored in Guqin. In 2004, she became the first musician in China to receive a Master's degree in Guqin performance.

Wu Na's dual education in both Chinese and Western music has inspired her to seek a new voice for the Guqin in contemporary music, and she has performed and recorded with jazz, rock, experimental avant-gardeand music, and classical musicians.

She has made several brief performance tours in Asia and Europe, and in 2008, received a scholarship from the Asian Cultural Council to live in New York for five months to research contemporary art and music in America. She participated in three charity performances held in New York to raise funds for the Wenchuan Earthquake in China

In 2010, the series "Guqin theater – an anthology of Wu Na" was launched, inviting artists and musicians from all over the world to join in the dialogue with Guqin.

In 2012, she held individual and cross-border cooperation concerts in France, Germany, Sweden, Switzerland, and other European countries.

In 2014, commissioned by the Confucius Institute at Victoria University in New Zealand, Wu Na co-created "High Mountain Flowing Water - Guqin Musical" with composer Gao Ping.

As an educator, she is a guest lecturer of the Guqin department of the School of Music at Capital Normal University, guest lecturer of Guqin in the Music Department of the School of Arts at China Renmin University, and the founder of China's first online education platform for Guqin -- the MAN academy (meaning slow or string in Chinese).

In 2020, invited by the world's top musician Mr. Ryuichi Sakamoto, as a cooperative musician participated in the "Incomplete" global music project with the improvised work "Liang Xiao Yin".

In 2021, she became the vice president of the Chinese Guqin Association of the China Nationalities Orchestra Society.

In December 2022, cooperated with Chinese rock icon Cui Jian's band to record the "Tiny Desk meets globalFEST" artist live music project.


李带菓 Li Daiguo(美)



▲ Photo by Gong Jue

Li Daiguo is a prominent figure in China's experimental, world, and new music communities.

Born in 1981 in Oklahoma, USA, to Chinese parents, Li Daiguo received training in music from childhood on a variety of instruments in various styles, including western classical music and bluegrass (violin, upright bass, piano), Chinese classical music (erhu, pipa), Finnish folk music, Carnatic music, Shona Mbira, and contemporary classical composition and improvisation. After relocating to mainland China in 2004, Li began to develop his compositional style and blend of extended techniques for a variety of instruments, particularly pipa, guzheng, bawu, cello, upright bass, violin, and prepared piano. His playing and compositional style makes frequent use of polyrhythms, acoustic sounds that "sound electronic," an eastern sense of space and emptiness, and dark spirituality.

In recent years he has taken part in performances at such venues and events as Cite De La Musique (Paris), Oct-Loft Jazz Festival (Shenzhen), Shanghai PSA, UCCA (Beijing), Super Deluxe (Tokyo) , Desert Daze (Joshua Tree), Festival/Tokyo, Musicultura (Italy), Festival in Fes (Morocco), World Sacred Spirit (India), Tomorrow Music Festival (Shenzhen), Sonic Protest Music Festival (France, Belgium), Culturescapes Arts Festival (Switzerland), and Sally Can't Dance Avantegarde Music Festival (Beijing).

As a composer and producer, Li Daiguo has been commissioned by the likes of Cloud Gate 2, Guangdong Modern Dance company, Guangzhou Ballet company, artists Fang Lu, Tao Hui, and Serge Onnen. He has released albums of original compositions on record labels such as Modern Sky, Starsing Records, WV Sorcerer, Old Heaven Books, and Ruby Eyes/Chitong (Taihe). His performances and releases have been written about in The Wire, Pitchfork, Tiny Mix Tapes, and a variety of other international platforms.


欢庆 Huan Qing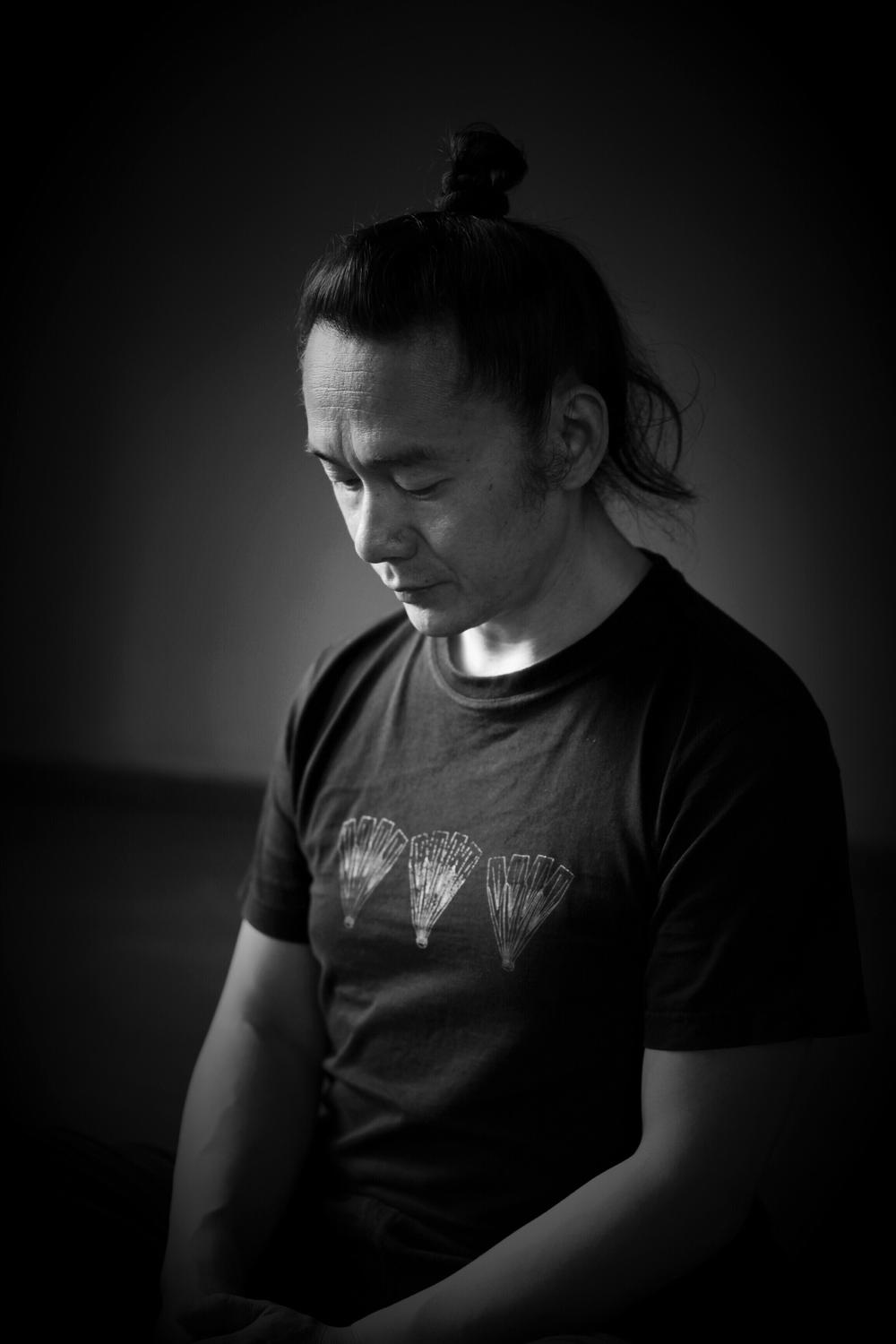 ▲ Photo by Xing Li

Huan Qing grew up in the Sanxia belt, Bayu region of the mountainous metropolis Chongqing. He has lived in Chengdu, Dali, and now is based in Xishuangbanna. In 1997, he founded the avant-garde band "The Other Two Comrades." For decades he has been engaged in field recording research (emphasizing the music of ethnic minorities) in southwest China. He has composed music for and performed ancient and contemporary Chinese poetry. While established as a significant figure in experimental and world music in China, Huan Qing still maintains the simple traditional aesthetics of folk culture.


INNOUT 肖骏 Xiao Jun & 安雨 An Yu



▲ Photo by Li Mingliang

INNOUT is a conceptual music duo initiated in 2018 by guitarist and composer, Xiao Jun, and jazz drummer, An Yu. INNOUT's music extracts the improvisation and dancing elements of jazz music, which organically blends and amplifies the sound design and 44 rhythms of electronic music, fostering an exceedingly experimental musical temperament. INNOUT is committed to offering pure improvisation, with each performance being an instant presentation of the present moment and a re-carnation to musical thinking.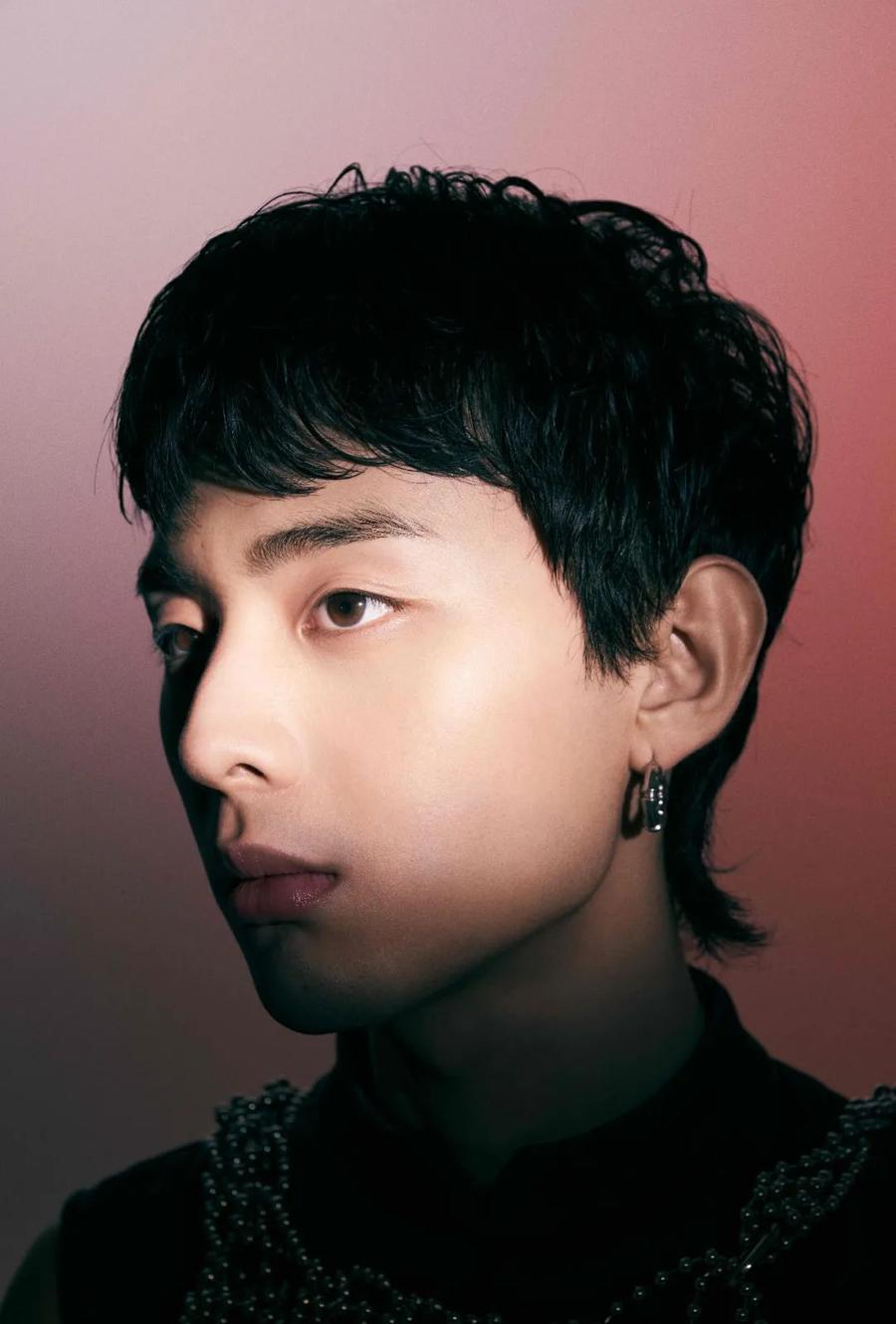 An Yu is a Chinese jazz drummer, educator and drummer of the Mandarin Band. After graduation from Nine Beats Music Art Training School, he was admitted to the Shanghai Conservatory of Music in 2013 majoring Popular Percussion. Then he went to the Royal Conservatory of Amsterdam, Netherlands to study Jazz, and performed with the jazz masters, Jojo Mayer, Akira Jimbo, Dom Famularo, Virgil Donati there. He has been invited to shows and workshops in several countries such as India, U.K. and Australia. He was the first Chinese spokesperson for YAMAHA Jazz drums, and later Promark Drumstick. He has also endorsed Canadian SABIAN Cymbals, American REMO drum head. He participated in many popular TV series and talk shows as a drummer in China, such as "Dancing with the Stars" and "The Jinxing Show". He collaborated frequently with the famous Chinese musician, Li Quan at the "Singer" show. In 2021, An Yu debuted his first public solo performance "Tranquil Waves" at Aranya MANDARIN WEEKEND. In 2022, An Yu appeared in Hunan TV's variety show "The MEWS".

First place of the 6th and 7th National Youth Percussion Competition (professional youth jazz drum group and professional youth electric drum group)

First place of the 2014 Singapore International Chinese Percussion Competition Jazz Drum (youth group)

First place of the 2nd IPEA International Percussion Competition Jazz Drum (professional player group)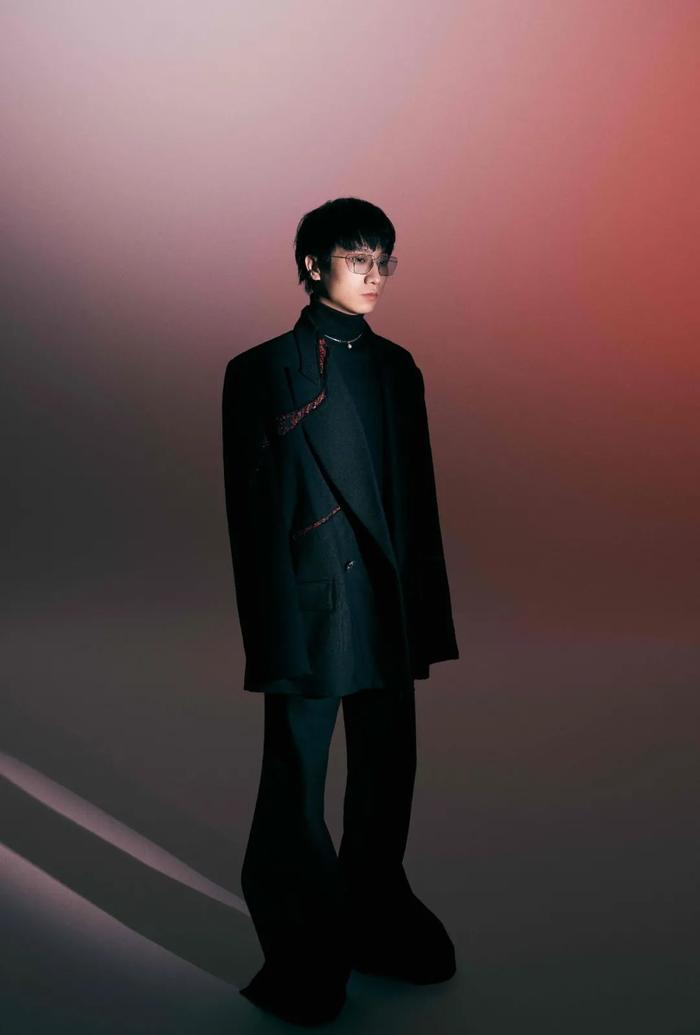 Jun Xiao, Chinese jazz guitarist, composer, endorser of Mono, Gearxxx and D'Addario. Influenced by a diverse musical culture, he has developed a unique musical style with a rich sense of narrative through his forward-thinking musical ideas. In years of his professional career, Xiao has inadvertently harvested very different creative endeavors. For Xiao, music never needs to be bound by form and style. What really led him on this journey was his expression through sound.

In 2016, his quintet was selected as one of six finalists for the Next Generation Jazz Festival, an esteemed music event organized in conjunction with the Monterey Jazz Festival. His own album "Triangular Prism" has received 29th Golden Melody Award nomination for Best Instrumental Recording Album in 2018, and won the Best Jazz Instrumental Album at the CMIC Music Awards 2018. In 2021, he collaborated with the pioneering Swiss art group Encor Studio, to bring innovative audiovisual experience into scenes of Jazz music in the "Frontier" section of the Mandarin Weekend Music Event, breaking the boundary of traditional jazz scene. In 2022, he was selected as one of the 25 artists for Fender Next 2022 project. He is also one of the first Chinese musicians to be selected for the honor. Later that year, he became exclusively represented by Universal Music Publising as a songwriter in worldwide range. He also established collaboration with the legendary jazz label Blue Note and launched his second studio album Atypical Airship on the label. He became the first Chinese musician to release an album on Blue Note.

Best Jazz Instrumental Album Award of the 2018 CMA Music AwardsBest Instrumental Recording Album nomination in the 29th Taiwan Golden Melody Awards.


Aaron Parks




Pianist Aaron Parks, born in Oct 7, 1983, released his Blue Note debut "Invisible Cinema" at the age of 25 following three Blue Note releases with trumpeter Terence Blanchard. The BBC declared it "one of the great albums of 2008." JazzTimes hailed him as "a new visionary." The San Jose Mercury News named his "Alive in Japan" release as their 2013 Top Jazz Album of the year. He has released two albums on ECM including a solo piano recording and a trio record featuring Billy Hart and Ben Street. Parks has performed and recorded with Kurt Rosenwinkel, Dhafer Youssef, Terri Lyne Carrington, Ambrose Akinmusire, Gretchen Parlato, Kendrick Scott, and Marcus Miller among others. He is also a founding member of James Farm with Joshua Redman, Matt Penman and Eric Harland. His latest project "Aaron Parks Little Big," hailed by PopMatters as "what jazz can be in the new century," released their debut in late 2018; the follow-up "Little Big II: Dreams of a Mechanical Man" was released in May 2020 to critical acclaim. Later that year, Aaron was one of six composers selected to participate in Sundance Institute's prestigious Film Music and Sound Design Lab. In 2022, he released a pair of collaborative trio albums with Matt Brewer and Eric Harland. He lives in Beacon, NY.

Rick Rosato




Originally from Montreal, Rick Rosato moved to New York City in 2007 to study at The New School for Jazz and Contemporary Music. He quickly became one of the most in-demand jazz bassists and has been maintaining an international performance schedule since. In 2010, he led a three-month-long artist series at the Upstairs Jazz Club in Montreal, where he formed several different groups featuring some of today's most influential voices in jazz, including the co-led trio "Stranahan/Zaleski/Rosato". In the summer of 2014, Rick competed for the TD Jazz Awards at the Montreal International Jazz Festival with his own trio and won the Galaxie Jazz Award for best composition. Rosato's debut album Homage (2022), appeared under "Best Debuts of The Year (2022)" in The New York City Jazz Record. He is regularly touring internationally and recording with groups such as Immanuel Wilkins, Tigran Hamsyan, Joel Ross, Dayna Stephens, Shai Maestro, Will Vinson, and more. In addition to private teaching, Rick has led workshops all over the world and was a featured artist and educator at the Thai International Jazz Conference in 2014.

Originally from Montreal, Rick Rosato moved to New York City in 2007 to study at The New School for Jazz and Contemporary Music. He quickly became one of the most in-demand jazz bassists and has been maintaining an international performance schedule since. In 2010, he led a three-month-long artist series at the Upstairs Jazz Club in Montreal, where he formed several different groups featuring some of today's most influential voices in jazz, including the co-led trio "Stranahan/Zaleski/Rosato". In the summer of 2014, Rick competed for the TD Jazz Awards at the Montreal International Jazz Festival with his own trio and won the Galaxie Jazz Award for best composition. He is regularly touring internationally and recording with groups such as Immanuel Wilkins, Gilad Hekselman, Joel Ross, Stranahan/Zaleski/Rosato, Ben Van Gelder, David Kikoski, Dayna Stephens, Shai Maestro and Will Vinson. In addition to private teaching, Rick has led workshops all over the world and was a featured artist and educator at the Thai International Jazz Conference in 2014.


* All photos are authorized by musicians

For any inquiries regarding sponsorship, future collaborations, merchandise sales please contact: qiao.cui@bcaf.org.cn